It is of the utmost importance for businesses to follow through on their decision to operate on a custom website. With a custom website, it improves your overall search engine visibility and allows your brand to be unique and stand out from the competition. Sunlight Media in Los Angeles, proposes unlimited design revisions and superior customer service paired with high-level design and development for each client's custom website, mobile app or custom logo.
More importantly, clients will promote their business through a website that features a modern design with correctly optimized content. Moreover, deciding to create a custom website for the business will attract more visitors while increasing business productivity. Essentially, new clients navigate a more intuitive user interface compatible with all mobile, tablet and desktop browsers.
Unlimited Design Revisions
As a priority, Sunlight Media believes in excellent client satisfaction. Hence, the offer of providing unlimited web design revisions for clients is a preference for the company. First, our designer guides clients through initial homepage mocks to ensure ideas and designs support individual brands & messages. Then, the designer creates interior page designs that showcase the clients services, products, blogs or content.  Various interior landing page mocks can showcase business services, company vision, testimonials, products for sale, articles, blogs and much more.  Unlimited design revisions is also available for clients requiring social media images or UI designs for a custom mobile app.
During the revision period, this time proves to be a valuable moment for every client. Moreover, it is a time in which aspects of creativity, marketing, and branding are better outlined. For redesign purposes, Sunlight Media works with clients to markup, update, and alter drafts without monetary penalization. Overall, this revision policy makes it transparent to clients that every project is different in its demands.
Consultation
Before project development, it is smart for businesses to be mindful of which design services prove to accommodate various business needs. With consultation, a company ensures clients that agreements support business budgets, deadlines, and expectations. First, Sunlight clearly defines the primary project goals, whether that be lead generation, sales or brand identity. Then, the company covers estimated project times for each stage of design & development. Lastly, the company finalizes the design files and provides an estimate time of completion for development.
Most of the time, the consultation also serves as a perfect time for clients to set expectations and offer ideas. For each stage, the client signals project progression and can communicate ideas to developers during the development process. With consultation, clients are better prepared in understanding and approving the development of the necessary tasks. Throughout the process, the company provides development updates, improves contact forms, and ensures the project timeline is fully met.
Custom Logo Designs
In addition to a custom website, Sunlight Media offers custom logos. First, a logo specification sheet is prepared for clients. Then, Sunlight Media communicates with clients about logo design ideas. In particular, the logo specification sheet prompts clients for information about specific colors, shapes, symbols, tag lines and overall look-n-feel. From the document, designers will better understand how to set up the initial logo drafts. Next, designers will receive the client assets and will begin drafting logo mocks-ups. Altogether, the logo specs and client feedback ensure better implementation of design ideas.
Moreover, the suggestions, tips, and professional feedback from Sunlight Media ensure clients pursue designs that best meet business needs. Also, clients with ideas about target audiences may seek additional support from the company. Upon logo approval, the finalization of designs permits the submission of final files and documents for clients. Primarily, the master files for logos, business cards, and promotional content will reach the client with the appropriate file formats and graphics requested. For example, logo formats support Adobe Illustrator, PDF, JPG, and PNG formats. Next, clients will approve of the final logo formats before continuing to other development stages.
Homepage Mock-Ups
Initially, clients will receive time to review all three custom homepage layouts. Then, the client may choose which homepage file to make changes on. In detail, the three designs provided are original and exclusive to the client's company. Also, each home page layout consists of different components and features that fit various clients' needs. As a unique feature, Sunlight Media avoids using any recycled templates during the home page mock designs. Lastly, the client emails the first round of revisions to the designer to share their ideas, likes or dislikes. Revision requests are generally completed within 24 hours, ensuring no delays are caused in meeting project deadlines.
Web Design Portfolio
Located in Los Angeles, Sunlight Media understands the importance of efficient web and mobile development. For this reason, the company delivers solutions to clients that accommodate various budgets, business needs, and time constraints. During development, clients may opt-into approving web designs that meet SEO standards but require additional updates in the future. Moreover, the company communicates to clients about best web development practices to ensure optimal workflows.
Along with the recommendations, the company portrays a commitment to its clients. As a top priority, Sunlight Media values clients and will showcase uncommon levels of patience, understanding, and dedication to individual client needs. From the foundation of these principles, the organization exemplifies web design that exceeds typical quality standards.
Here are some recent custom website samples
The custom design process with unlimited revisions
To upscale business, using a professional web and mobile development company is a priority. Understandably, the company ensures its clients that the software, technologies, and systems integrate well with new custom websites. Specifically, these systems will meet the client's demands and expectations. Rather than settling, Sunlight Media offers an opportunity for clients to work with experiences designers and developers. Our clients collaborate with knowledgeable development professionals to perform the necessary diagnostics, tests, and structures before project finalization.
In more complex development projects, the custom design process allows for additional challenges in planning and preparation. More specifically,  UI/UX specialist provides in-depth project analysis when building custom websites or mobile apps. In development, clients receive the necessary services as explained in the architecture and discovery phase.
Architecture and Discovery  
Within the architecture and discovery phase, user interface designers contribute a series of project specification notes and wireframe diagrams. Additionally, the parameters of the wireframe diagrams include features such as user flows, interaction, buttons and overall intuitive navigation. To describe, an outline user flow is an interaction between various pages and user types. Also, an outline of user flow includes interactions between various pages or mobile screens. For clarification, this wireframe also refers to page schematics or screen blueprints. In detail, these schematics offer a visual guide that represents the skeletal framework of a website or mobile app.
Also, these wireframes support better arrangements of elements to represent various user data. With the data, the wireframes serve particular functions or purposes. To explain, this process allows for further analysis of technologies, revealing patterns and similarities that help boost interaction. Through wireframes, user flows, and scenario documents, the data offers important information to the design & development team, allowing them to complete their job successfully.
Digital Design Tools
From a design perspective, Sunlight Media utilizes various designing tools for different projects. Commonly, clients undergo design processes for both logo, apps and webpage designs. To explain, the design tools incorporated within the design processes allow for "cleaner" and more refined finishes for graphic and web content. Moreover, these tools offer the ability to center, align, and group graphic components nicely together. Meanwhile, the integration of various tools and web technologies allow for better implementation of more modern and polished designs.
Adobe Illustrator
For easier graphic manipulation, using Adobe Systems Illustrator works best for logo and webpage creation. Through vector-based drawing, files are in the simplest form without compromising quality. For example, the functionalities of Adobe illustrator include designs for cartoons, diagrams, illustrations, and logos. With smart-technologies, Adobe Illustrator uses mathematical graphic proportions for better scalability and resolution. Also, using Adobe Illustrator provides images with sharper edges with cleaner and more crisp finishes. Additionally, the AI file formats offer better graphic visuals and support various file formats.
As a downside, vector graphics from Adobe Illustrator are not always online friendly. However, the software features simple and straightforward file format conversion tools. In essence, these conversion tools allow for better cross-platform compatibility. In other words, clients working with Sunlight Media gain access to various quality media files such as PDFs, JPEGs, and PNG's. As a benefit, using a professional design service that applies Adobe Illustrator in its workflow ensures that all media supports other projects in development.
Adobe XD
For app screen design, Adobe XD serves as the primary UX tool for Sunlight Media. In particular, the benefits of using a user experience system like Adobe XD allows for more simple and higher quality design processes. The in-app features promote a higher visual appearance with responsiveness.
Similar to Adobe Illustrator, Adobe XD shares similar design formats as Illustrator. In other words, adobe illustrator uses vector image drawing for design features. In detail, the designs developed scale proportionally for each project. The compatible plugins and add-ons enable designers to work directly with various mobile programming structures to allow for exceptional design capabilities. Moreover, this software offers various designing tools for more professional use. For example, features include User Interface (UI) kits, integrated codes, and high-quality resolution products.
Mobile Development Tools
For better mobile app responsiveness and quality design, Sunlight Media assists businesses with mobile development processes. For the development process, the agency manufactures mobile applications that integrate well with Content Management Systems (CMS). To list a few, Content Management Systems (CMS) include WordPress, Magento, PHP, Shopify, and Joomla! 
In addition to a custom website, these mobile applications serve as different but powerful business features. Moreover, these additions provide web functionality and operate directly on mobile servers. Regardless of the platform, the company has experience working with hybrid and native apps which ensure compatibility for both iOS and Android devices. 
Hybrid and Native Apps
As an additional service, clients may request consultation with mobile app development. From the client's ideas, developers may recommend a hybrid or native app to meet business needs. Although both for mobile apps, hybrid apps allow clients a mobile app compatible for both web and mobile interfaces. In detail, the hybrid app consists of similar features as an online desktop but experiences differences in performance. 
However, native apps offer mobile applications with better performance specs. In native app designs, applications built with programming languages communicate well with different mobile devices. Depending on the business, mobile developers assist clients with deciding the appropriate processes for business objectives.  
Mobile Responsive Development
When working with a mobile application, the client joins a community of mobile experts working with the latest development technologies. For more understanding, mobile developers work with Xcode 12.3 and SWIFT language 5.1 and 5.2. Together, the systems offer premium mobile applications capable of meeting various business objectives. For educational purposes, these general programming languages handle the requests for developing apps on numerous platforms. For example, the programming features support desktops, TVs, tablets, mobile devices, and watches. Also, these systems offer access to support on different cloud services. Overall, an agency will incorporate specific mobile development systems to build more modern, secure, and performance-superior mobile applications.
Through the Model-View-Controller pattern (MVC), developers build better code structures that meet the functionalities required when working with a mobile app. Also, improving the mobile User Interface (UI) includes applying constraints. In detail, these constraints assist with better app reliability and visual presence. For enhanced performances, clients own mobile apps that use encodable and decodable for API response parsing.
Mobile backend and app database
Necessary for business, working with mobile applications requires proper administration of mobile development software for backend and databases. For both responsive web designs, developers work with HTML5 and Bootstrap for user-friendly and unparalleled design. The agency incorporates PHP based Framework Laraval version 7.x. This software allows for simple and effective single-web based apps and token-based API structures. In combination, the use of PHP version 8.3 and above enables mobile developers to deliver apps for clients with proper development needs. In detail, PHP users work with smart-coding technologies to generate syntax, variables, expressions, constants, and operators for apps.
To elaborate, the Structured Query Language (SQL) for mobile databases manages the processes for development. As a database management system, the MySQL products incorporated into the oracle systems ensure the investment and innovation meet business needs. It uses efficient storage of single records, inventory, and add-ons and plugins within the online store.
Unlimited Design Revisions for Social Media
Complementing custom websites, social media profiles extend the brand further. As a solution, Sunlight Media works with high-resolution graphic software systems that support different social media platforms. For design tools, there is graphic design software like Microsoft Publisher and Canva. Moreover, using this software for social media profiles meets resolution, file, and image positioning needs.
On posts, Sunlight Media offers unlimited web design revisions combined with quality media with engaging content. When opting into the social media solution, businesses ensure more channels for reaching out to clients. Also, social media provides more methods for reaching out to new target audiences. Through social media, brands establish higher online connections with their target audience. and better inform and promote content to customers.
SEO Audits
In review, an SEO audit is essential for measuring the success of custom websites. As followed, clients will begin the design and development of custom websites and finalize the project with an SEO Audit. In detail, the SEO audit connects the website with high-ranking keywords for increased search engine ranking. First, the audit tools analyze and record website data. Secondly, the audit tools compare and contrast data from leading competitor sites. Thirdly, the technology delivers a report that indicates the performance of user websites on primary search engines.
Conclusion
Overall, Sunlight Media assists businesses with building a brand through custom designs. Working closely with clients, the unlimited design process allows every stage to follow efficiently. To ensure project success, these review periods offer appropriate times for revision. Ideally, clients appreciate the attention to customer satisfaction and passion for optimizing their brand to respond well to online search. Regardless of enterprise-scale, the assistance available for clients in the design, development, and marketing serves as a valuable and useful addition to business. Moreover, clients receive quality without the restrictions and limits seen throughout the companies competitors.
From design to development, Sunlight's process enhances success & scalability.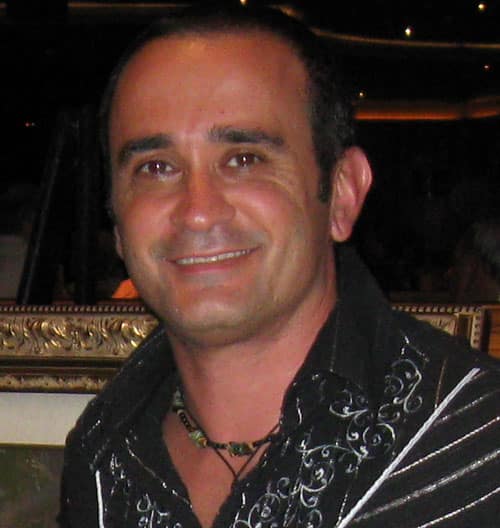 Author Bio
Angelo Frisina is a highly experienced author and digital marketing expert with over two decades of experience in the field. He specializes in web design, app development, SEO, and blockchain technologies.
Angelo's extensive knowledge of these areas has led to the creation of several numerous award winning websites and mobile applications, as well as the implementation of effective digital marketing strategies for a wide range of clients.
Angelo is also a respected consultant, sharing his insights and expertise through various podcasts and online digital marketing resources.
With a passion for staying up-to-date with the latest trends and developments in the digital world, Angelo is a valuable asset to any organization looking to stay ahead in the digital landscape.