SEO Internet Marketing Services, is the process of getting traffic from "organic," "free," or "natural" search results on search engines.
SEO has always been the best way of getting website traffic, and it's probably going to remain that way in the near future.
Today, there's no survival on the internet without SEO Optimization and business websites which receive traffic are the only ones that are going to survive. You need to discuss SEO with your web design company if you want to remain competitive in local & national organic search.
Hence, here are 15 advanced SEO strategies to improve your search traffic in 2020!
Considerations in SEO Optimzation: Value to Audience
Before diving into anything, you need first to figure out who your audience is and what value you can offer them. Ideally, it should be something they can't get from your competitors.
For this, you need to know the ins and outs of the industry you operate in, your top competitors, what your competitors' SEO strategy looks like, and what value they're offering to your target audience.
An in-depth understanding of your audience and competitor monitoring will allow you to form a top-notch SEO optimization strategy that targets the right people in all the right ways.
Who Is Sharing Content
Where SEO is concerned, it's not just about how many shares you're getting; it's about who's sharing it too. A share from an influencer is more valuable than one from an average Joe.
People who have a large following of their own can automatically positively impact your visibility when they engage with your content and share it. When such people promote your product or service, you're automatically earning the trust of their followers, hence expanding your audience reach.
Accuracy and Searchability
Accuracy and searchability are two very important factors of determining your SEO ranking. Firstly, you need to have enough web presence to ensure your site is searchable and visible to your target audience. Secondly, your business address, phone number, and other official information need to be accurate.
It's simple: if Google cannot verify your information, it will have a negative impact on your searchability.
The User Experience
Closely linked to the value you offer is the experience visitors have on your website. If you manage to attract the right people to your site, but they don't like it and bounce away, Google will consider your website irrelevant to your audience's needs. If a considerable number of people end up doing this, you have a problem.
On the other hand, if people land on your website and stay for a while, Google can tell it's relevant. Hence, when you're optimizing content, headlines, and descriptions to attract attention and deliver value, too, you'll achieve a higher ranking.
For example, this article from Bitcoin.com.au doesn't just list businesses who accept bitcoin, but adds value through getting first hand insights from the business owners.
Advanced SEO Optimization Techniques: Content
Use of Keywords and Meta Descriptions
No article about SEO is complete without even a mention of keywords and meta descriptions. These two aspects of your content have the potential to make or break your search engine ranking.
Keyword stuffing is a big no and they should only be used in areas where they are relevant and make sense. Give considerable time to research and determine the best keywords for SEO in your niche.
Correctly optimized meta descriptions play a considerable role in prompting website visitors to click your links. Techniques, such as creating an urgency, appealing to emotion, and showcasing value addition are great ways to create useful meta descriptions.
Depth of Content and Snippets
Keyword stuffing is one of the biggest mistakes businesses, and bloggers make. Rather than fitting in as many keywords as possible, you should focus on creating content that is in-depth and rich in detail.
Great content is neither too long nor too short – ideally, 1,500 to 2,000 words – and is backed by research. Additionally, it's also well-integrated and has phrases which are related to the content.
With in-depth content, you should also aim for a Featured Snippet, which is a special result shown even before the #1 result. To do this, you need to create "Snippet Bait," a 40-60 words long paragraph around the keyword. There are different kinds of snippets, such as table snippet, paragraph snippet, and list snippet. Hence, create snippets that are relevant to your content.
Improvement of Content
To make the most of your content, you should go through content you've already written and released. If there's anything that was relevant in the past but not anymore, it's time to update it.
Instead of writing a new article from scratch, you can add new information to your old article. You should also update the headline to ensure it's in line with the latest trends. The copy should also be updated to ensure it's SEO friendly.
This advanced SEO technique is a great way to come up with more content in less time. It can also help your blog posts reach a wider audience, helping it rank higher on search engines.
Use of Images  
Images, when used properly, add another dimension of depth to your article or blog post. It's an easy technique when you need to add a little flavor to your 1,000 words through a chart or a screenshot.
It's very simple: add images to your articles to make them more aesthetically pleasing. If you don't have enough resources to capture pictures of your own, you can always use free images available online.
Since visual search is on the rise, it contributes nicely to your ranking. Google Images now has an updated interface which incorporates filters, meta data, and attribution. These filters showcase Google's knowhow about images and how that image is relevant to the larger picture.
Emotive Values  
What makes content compelling isn't the concept or your main argument; it's the emotional reaction it results in. Your content and your title, especially, should have an emotional hook that inspires the reader to read it.
If your content isn't driving desired results, injecting emotion may be the trick you need. For instance, you should use your content to tell a story and leverage the fear of missing out by highlighting the reader's loss if they don't listen to you.
Emotion is the key to creating content that's effective and memorable. Targeting various positive and negative emotions could lead to the reaction you need.
Advanced SEO Techniques: Structure
Crosslinking through Social Media
Your website isn't the only way you're going to get traffic and credibility; social media is equally important. Presence on multiple social media platforms, such as Facebook, Instagram, Twitter, and Pinterest, is crucial. New content on your website should be crosslinked on your social media profiles to improve your search rankings and build authority. If you haven't created social accounts there yet, use this checker to quickly find out if your username is still available.
Apart from the popular ones, you can always branch out to others, such as Slideshare, Quora, and Medium to expand your target audience and create awareness. Additionally, this advanced SEO technique will also help you generate leads and build a following.
Titles and Headings
Your pages need to target the right keywords for the most effective SEO optimization. The title tag has the most weight in SEO, so ensure your keyword is there. Apart from that, your keywords also need to be incorporated into your Headings as well. The H1 is the most crucial heading so it should be the first thing on any page. The H1 is usually the same as the title, but it doesn't have to be.
Prioritization in Website Navigation
Navigation is perhaps the most important structure element in your website since it's the first thing that links your 'other' pages and is usually located at the top of the page, highlighting those other links.
Pages optimized according to the most important keywords are linked from the navigation menu. Such links are found on every page on the website, highlighting the links in search engines like Google.
This is actually why a website's Homepage has such high authority on all sites, since the logo on every single page links back to it.
Breadcrumbs
Businesses looking for ways to rank high on Google and increase their ROI should always consider breadcrumb navigation their top priority for website design and development. This particular navigation technique doesn't just contribute to your user experience, but also plays a part is boosting your search engine rankings.
When you're creating breadcrumbs for your website, remember that gives extra focus to this information and incorporates it into search results, making it important for you to optimize the anchor text, as well as the remaining webpage content.
While you should use keywords, pay attention to how you're using them rather than how many. Thus, if you're using keywords for your breadcrumbs, ensure they make sense.
Internal Linking and Links to Relevant Websites
Links have always been an essential part of SEO, and they're still as crucial today. Internal links play a huge role in distributing the PageRank from the inbound links to other pages of the site to improve your ranking on other pages. Internal links aren't just important for your search engine ranking; they're extremely important for the user experience too.
Outbound links, on the other hand, should be used seamlessly and in a way that appears natural. Linking out to other relevant, high-quality sites builds credibility through the association with high-quality backlinks.
A good example of a relevant link would be targeting a competitive keyword such as web design London. The link should point to a domain that is relevant and has been correctly optimized for that keyword phrase.
Another example, if you are targeting a keyword such as SEO Agency in Las Vegas, you must ensure its pointing to a relevant URL.
Backlinks
You get a boost to your credibility when a website with a high domain authority links back to you. High-quality backlinks give you an advantage over your competitors and are, also, a way to improve your rankings.
Hence, when you have a large number of quality backlinks, the chances of getting higher rankings to improve. It's one of the most basic, and most important, SEO techniques that affect your website's presence.
Quality backlinks can be achieved through collaboration efforts with social media influencers and guest blogging. Other websites may even link back to your website without asking you if your content is relevant to theirs. Building high domain authority links to your website is an integral part of SEO. There are also online resources such as searchenginereports.com which have a free backlink maker.
Quality backlinks are also possible via guest posting. A quality guest post must include site relevancy, quality content, and a healthy amount of organic traffic. There are a variety of guest post marketplace sites where you can find relevant sites for building quality links.
Advertorials and No Follow Backlinks
Advertorials are an excellent way to grab your audience's attention and build credibility. Such articles are usually written in a subtle manner and benefits of a product or service are usually not obvious, which makes it extremely effective. Advertorials also conduct the link-building process in a much more seamless manner, making them perfect for search engines. They, also, increase your website's visibility and lead to a better positioning within organic search results.
Nofollow backlinks work similarly in the sense that they help divert attention from an abundance of Dofollow links. Nofollow links on websites, such as Google blog Wikipedia, are always valuable and can yield benefits. Such traffic can get you conversions, leads, and even a Dofollow link.
Read more : 13 Harmful Mobile SEO Mistakes to Avoid
Advanced SEO Techniques: Technology Support
Mobile Adaptability
The world is rapidly shifting from laptops and desktops to smartphones. In fact, in 2018, 52.2 percent of website traffic worldwide was generated solely through smartphones. Hence, having a responsive web design is no longer an added perk; it's a necessity.
This particular advanced SEO technique is a difficult one. Depending on how old your website is, you might have to redesign it entirely or, even, build your website from scratch.
The effort is worth it since Google recently switched to a mobile-first indexing process. This simply means that the search engine giant will rank your pages according to how they're viewed by users on mobile devices.
Investment in Voice Search
Closely related to the popularity of smartphones is the rise in voice search. One of the best ways to boost traffic on your website is through voice search. Not only does it help improve your ranking on search engine result pages (SERPs), but also enhances user experience, which is an aspect Google is especially focusing on for ranking.
To make the most of the advantages voice search has to offer, you should adopt it early. Your main competitors are probably working towards and, with the number of people using smartphones on the rise everyday, conversational search is undoubtedly the future of web search.
Effective Data Analytics
A crucial part of your SEO strategy is reporting and analytics, which are essential to you improving your marketing strategy. By setting up a platform that keeps track of, both, macro and micro events, you can dive into your customer's journey from your sales and marketing funnel.
For instance, what content attracted the most attention? What about the least? All these are questions platforms like Wayback Machine and Data Studio will help you answer.
The first step to improve the traffic to your website involves making a comprehensive plan. The execution requires care at every step and only then will you succeed with your plans.
Have you tried any of these techniques before? Or do you have suggestions of your own? Let us know in the comments below!.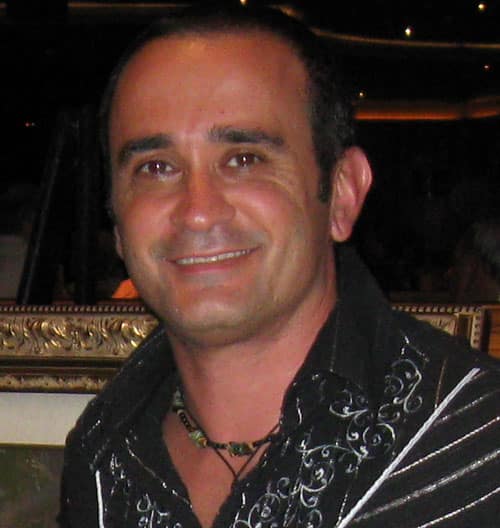 Author Bio
Angelo has been involved in the creative IT world for over 20 years. He built his first website back in 1998 using Dreamweaver, Flash and Photoshop. He expanded his knowledge and expertise by learning a wider range of programming skills, such as HTML/CSS, Flash ActionScript and XML.
Angelo completed formal training with the CIW (Certified Internet Webmasters) program in Sydney Australia, learning the core fundamentals of computer networking and how it relates to the infrastructure of the world wide web.
Apart from running Sunlight Media, Angelo enjoys writing informative content related to web & app development, digital marketing and other tech related topics.