2021 Upcity.com Best Of Development Award
Sunlight Media wins the 2021 best of development award based on the UpCity Recommendability Rating. Only 125 providers among thousands were selected for this prestigious national award.
This award utilizes the proprietary UpCity algorithm to measure the credibility and trustworthiness of each service provider. It is an assessment of how recommendable a service provider is in comparison to other providers in the same niche.
2021 National Award Winner by UpCity!
For more than a decade, UpCity's mission has been—and continues to be—to help businesses find B2B service providers they can trust. The UpCity Recommendability Rating was developed to determine a service provider's credibility and recommendability, giving UpCity the confidence to recommend them to the more than 1.5 million businesses that visit their site.
Each year, UpCity analyzes and scores more than 70,000 service providers based on their UpCity Recommendability Rating and acknowledges the top national and local providers with an UpCity Excellence Award. The results are in, and we won!
We are ecstatic to announce that the Sunlight Media LLC team has been recognized as one of the top B2B service providers of 2021 in both the U.S. and Los Angeles area by UpCity!
2021 Los Angeles Awards in the category of Internet Marketing & Advertising.
The Los Angeles Award Program was created to honor and generate public recognition of the achievements and positive contributions of businesses and organizations in and around Los Angeles.
The mission is to raise the profile of exemplary companies and entrepreneurs among the press, the business community, and the general public.
2021: Top Web Development Companies in Los Angeles
TechReviewer.co has listed Sunlight Media LLC as one of their top web development companies in Los Angeles.
Techreviewer helps customers find and compare the most trusted web development companies from around the world.
2021: Top App Development Firms
Sunlight Media is currently ranked #8 in the world for mobile app design by TopAppFirms.co
2020 Award: Top 15 Best Custom Software Development Companies in Los Angeles by Digital.com
Digital.com evaluated 43 custom software development in Los Angeles based on 10 different variables. Their reviews of the top 15 custom software development companies in Los Angeles include important information, such as costs, features, and what customers are saying.
Sunlight Media LLC was also awarded in the lists of Best Web Design Companies in Los Angeles and Top Digital Marketing Agencies in Los Angeles for 2021 by Digital.com
2020 Award: Top Mobile App Development Companies by TopDevelopers.co
A comprehensive well-researched award wherein every company needed to pass certain criteria in order to find a place among the world's finest app development companies.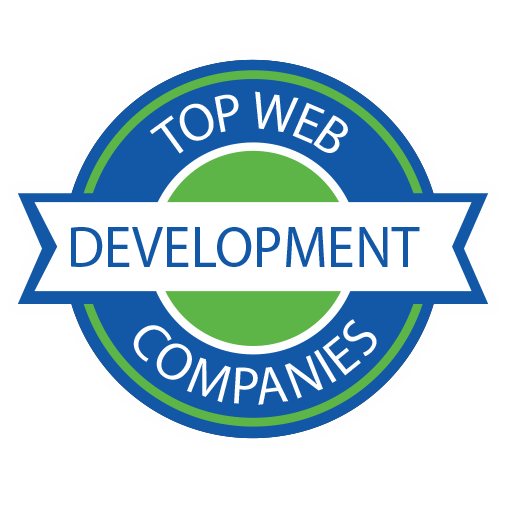 2020 Award: The Top 10 web development companies in Los Angeles.
Top Web Development Companies is a directory site that features the most trusted website and app development companies in the USA. This platform will help users find & contact the best developers to help complete their project.

2019 Award: Top Creative & Design Agencies
Sunlight Media was recently recognized by Clutch as one of L.A's Top Creative & Design Agencies. Clutch is a business review company that gives performance-based awards to L.A's leading advertising and marketing companies in the Greater Los Angeles, California Area.
We are proud to have won two prestigious awards from a great research firm like Clutch.

2018 Award: Top Software Developers in the US
Sunlight Media, LLC has been named a top agency in the Q1 2018 UpCity Local Agency Marketplace rankings, earning a spot in the top 1% of all agencies in the United States. The UpCity team has analyzed and assessed software developers and software development firms throughout the United States to find the best companies creating and developing software solutions for businesses owners across the country. We are pleased to accept the distinction for our work in the software development field.
Check out some of our reviews on UpCity.

2017 Award: Top 5 LA web designers
At Sunlight Media, our team of expert web designers, developers and internet marketers are trained to handle all of our clients' online web development and marketing needs to ensure their success, and Clutch agrees.
They listed Sunlight Media as a top 5 LA web designer, in a new report highlighting the top firms in the market. They previously named us among the top LA digital agencies, highlighting our full breadth of services and expertise.
Clutch is an IT ratings and reviews firms that helps companies and entrepreneurs find the best companies and solutions to address their business challenges and goals.
"A company's website is often a buyer's introduction to a product or service," said Eleonora Israele, Senior Analyst at Clutch. "The leading companies in our research have proven their ability to create websites that truly reflect their clients' companies and make them stand out from their competitors."
Their ranking methodology includes getting feedback directly from our past clients, to get the inside scoop on our work. Here's a snapshot of one of their interviews:
We're thrilled to have been recognized by our industry and our clients as leaders in the field and look to help even more companies to succeed!

2016 Award: Top Los Angeles Digital Marketing Agencies
Sunlight Media LLC, has recently been ranked among the Top Los Angeles Digital Marketing Agencies, in an updated report published by Clutch. Clutch is a B2B research, ratings and reviews site that identifies leading tech and marketing companies and software.
"The selected companies are expert digital strategists, designers and marketers,"
stated Eleonora Israele, Analyst at Clutch. "They have the ability to plan and execute complex, multi-channel marketing campaigns that accomplish their clients' marketing goals."
Clutch analysts assessed the selected agencies based on various factors, such as client feedback, market presence, case studies and services offered. Sunlight Media is also featured on Clutch's coverage of leading Los Angeles web designers and SEO Internet Marketing services, which confirms Sunlight Media's status as a leading full service digital agency.
We're proud to have been in included among such talented agencies. Check out Clutch to learn more about how we were evaluated.
Government Contracting
Sunlight Media Certified with the California State Government Small Business (SB)

Sunlight Media has been officially certified with L.A County and California state government since 2017. The company is eligible to bid on the California State's allocation of 25% of their funding to work with small businesses.
We are looking forward to new opportunities to work with government agencies on Public Works projects, in the capacity of web development, design and digital marketing.
To learn more about the certification, please visit the State of California Department of General Services website.
Author Bio
Angelo has been involved in the creative IT world for over 20 years. He built his first website back in 1998 using Dreamweaver, Flash and Photoshop. He expanded his knowledge and expertise by learning a wider range of programming skills, such as HTML/CSS, Flash ActionScript and XML.
Angelo completed formal training with the CIW (Certified Internet Webmasters) program in Sydney Australia, learning the core fundamentals of computer networking and how it relates to the infrastructure of the world wide web.
Apart from running Sunlight Media, Angelo enjoys writing informative content related to web & app development, digital marketing and other tech related topics.