Sunlight Media provides web development & internet marketing services throughout Los Angeles, California. Providing quality, stylish and affordable online solutions to a variety of local businesses, corporate companies, and government organizations.
Our team of expertise designers, developers and marketers combine over thirty years of IT experience. We serve such notable clients as; USC Los Angeles, Atlantic Records, 76 Gas, Skyline Development, XCEO, Cashworx, Glynis McCants,  and The PHP Agency, just to name a few.
Speak to one of our IT professionals today to see how Sunlight Media can help establish your online presence, as well as expand and increase your online exposure.
Sunlight Media, LLC specialize in the following Platforms
WordPress
We like to say that WordPress is both free and priceless at the same time.
Magento
The eCommerce software and platform trusted by the world's leading brands.
HTML 5
An alternative to adobe flash which supports audio, video, vector graphics and animation compatible with all mobile devices.
PHP MySQL
Looking for dynamic data delivery and administration? Tried and tested technology will deliver your solution.
Android Apps
A sophisticated operating system designed primarily for touchscreen mobile devices and tablets.
iOS Apps
A mobile operating system developed by Apple Inc. primarily for the iPhone.
Joomla!
A sophisticated open source CMS platform that allows flexibility and scalability like no other.
Flash Animation
Flash provides interactivity, excitement, movement and stylish delivery like no other platform on the planet.
Meet the team.
Angelo Frisina
Founder
Angelo has been involved in the creative IT world for over 15 years. He built his first website back in 1998 using Dreamweaver, Flash and Photoshop. He expanded his knowledge and expertise by learning a wider range of programming skills, such as HTML/CSS, Flash ActionScript and XML. Angelo completed formal training with the CIW (Certified Internet Webmasters) program in Sydney Australia, learning the core fundamentals of computer networking and how it relates to the infrastructure of the world wide web.
Having worked with a large variety of companies within Australia and the USA, has provided Angelo with a diverse set of skills and a strong understanding of individual customer needs. Sunlight Media strive for 100% customer satisfaction. Angelo's primary role is to ensure that this objective is met with every project the team encounter.
For a more information, please visit Angelo on LinkedIn
Nicholas Morera
Lead Project Manager
Nick ensures all our projects are delivered on time, keeping in close communication with all our clients during the entire design and development process. While always deeply interested in technology since childhood, Nicholas has been involved in web development in a professional capacity since 2012, as both a front-end developer and project manager. He is most adept at HTML, CSS & JavaScript, but is interested in the entire spectrum of computer science. Some of his tech interests include full-stack JavaScript development, Unix-based operating systems, open-source web projects, and computer-assisted composition.  Outside of his work at Sunlight Media, he is a musician and composer.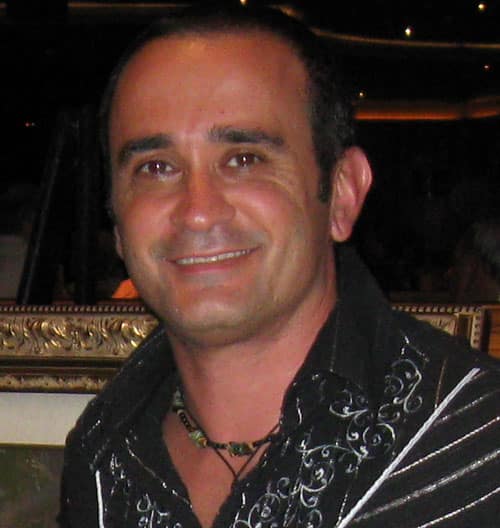 Pedro Diaz
Lead Web Developer

Pedro has been a local Los Angeles web developer since 1994, specializing in a variety of coding languages, such as java, PHP, HTML/CSS and JavaScript. Pedro is also a certified authorize.net and QuickBooks (Intuit) developer. He also possesses a very in-depth working knowledge of WordPress, Magento, CodeIgniter frameworks and many other similar type CMS platforms. Pedro adds many years of experience and expertise to the Sunlight Media team, and often communicates direct with our clients on time sensitive projects.
Sunlight Media has a very reputable social presence among all the major social platforms, and local business directory's.
We currently have numerous five star reviews on yelp.com
Follow us on Google places, Bing local, Yahoo local, The Yellow Pages, Yelp and more.
| | | | | |
| --- | --- | --- | --- | --- |
| | | | | |
Call now!
+1.323.868.3581