If you're attempting to create an online marketing strategy, you need to understand a few basic things. You need to know what a landing page is, for example. You also need to know about calls to action or CTAs. Finally, you should be familiar with the way these things function as integral parts of a digital marketing campaign. As we take a look at landing pages and CTAs, how they function within an online marketing campaign will become self-evident.
The Fundamentals of Landing Pages
If you've ever clicked on a digital advertisement, the odds are good you ended up on a landing page. In general, a landing page is a standalone web page that's made to support an online marketing campaign. Landing pages typically have one single goal, which is referred to as a call to action. Their singular objective and inherent simplicity are what make landing pages an effective way to increase the conversion rates your paid advertisements produce.
What is a Landing Page?
In simple terms, a landing page is a web page that businesses use to sell products or services, gain user sign-ups, or obtain user contact information.
On a landing page, online users may exchange information or confirm purchases in return for obtaining products or services or acting upon a brand's promotions. Depending on the digital campaign strategy, companies may develop single or multiple landing pages to increase lead or sales conversion rates.
Depending on the business objectives, landing pages may vary in content, CTA, keywords, media, and lead forms. From the design, landing pages may be quick to develop, easy to navigate, and effective web pages for increasing conversions. Also, landing pages may be used for tracking online user actions. From analysis, online companies may optimize landing pages to increase impressions, target larger audiences, and boost conversions.
While there are alternatives to making a landing page, these web pages may be developed using templates on various CRM and landing page builders.
The Importance of Landing Pages
Landing pages with effective CTA's have significant benefits for online companies. A successful landing page may increase website search traffic and rank on online search engines. Additional benefits may include an increase in engagement levels, click-through rates (CTR), and impressions for brand promotions.
While a homepage serves as an effective landing page for new clients, a landing page has effective attributes for both new and existing online users. For instance, businesses may use landing pages to offer promotions, share content, and redirect users to higher conversion sites. Also, companies may use the data from users to optimize landing pages to reach larger target audiences. In other words, the landing page may be accessible on various users' devices to convert more users into customers.
Organic and Paid Search Traffic
To better understand what a landing page is, it's helpful to consider your organic traffic versus your paid search traffic. Again, landing pages are designed for the paid traffic that's driven to your pages by things like Google AdWords. An ordinary Google search results page will often have four main parts. These areas include paid results from Google AdWords, paid results from Google Shopping Ads, Google's featured snippet, and organic search results.
Differences between Organic and Paid Search Traffic
To better optimize landing pages with more effective Calls to Action, it is vital to understand the differences between organic and paid search traffic. When users create a search inquiry on Google search engines, a list of organic search results appears. From the results, Google offers various links for the user and ranks web pages with better quality and content higher than its competitors.
In contrast to organic results, paid search traffic appears above organic results on Google searches. As the name suggests, businesses place bids above competitor prices to showcase their links higher on Google search results. Also, the paid search results on search engines appear differently than organic search results due to the added "Ad" tags.
Organic Search and Landing Pages
Organic search results, which are displayed at the bottom of a Search Engine Results Page (SERP), include the links Google has chosen to display in response to a search query. These links are the reason you have a website, which is to be found via organic search. You have no control over which links Google chooses to include in a user's organic search results, although you definitely want links to your site to be in the mix no matter where a visitor ends up on your website.
When creating a landing page, it is best to develop a web page that is most likely to appear on Googles' search results page. In most cases, Google directs more online traffic to trusted websites and landing pages that show increases in organic traffic. Additionally, search engines like Google review and rank web pages higher if the content and keywords align with the user's search inquiries. Lastly, businesses may optimize landing pages' snippets, tags, and link architecture to attract more organic traffic.
Paid Search and Landing Pages
When you use PPC ads or another ad format, you choose where the people who click your links wind up. Whether you send them to your homepage or another destination, it's entirely up to you, not Google. While that's the case, it's generally wise to send people to a dedicated landing page if you're currently conducting a digital marketing campaign.
With paid searches, online companies may better design landing pages to target niche markets. For instance, online users that click on pay-per-click ads show interest in specific promotions, brands, and products and services. As a result, online companies may better measure user activities to optimize listings to reach more specific target audiences. In paid searches, businesses may place higher bids on keywords that specific target audiences search for. As a result, paid searches assist companies with better converting leads into clients.
Homepages vs Landing Pages
The point of homepages and landing pages is different. While a homepage may introduce your goods or services to a visitor, your landing page has one objective as we mentioned earlier. And that objective is to get your visitors to respond to the single CTA on your landing page.
Because their purposes differ, homepages and landing pages normally look different. A homepage may have multiple links to other pages on your website, but a landing page will ordinarily have just one link positioned next to, above, or below the page's call to action.
In other words, landing pages usually have fewer things that will draw a visitor's attention away from your CTA. Since they have a smaller number of distractions, landing pages are often successful at increasing conversion rates in the context of paid online advertising.
General Landing Page Design
To gain higher conversions, landing pages may differ in design. Regardless of the design, online businesses optimize landing pages' call to action to persuade more users to interact with lead generation forms. To attract more users to a landing page, an enterprise may develop multiple standalone pages to redirect more users to higher converting sites. Depending on the campaign type, lead generation forms on landing pages should be user-friendly and straightforward to complete to best optimize conversions.
For instance, some lead forms on landing pages may include single-click registrations to quickly and efficiently obtain user contact information. Along with this feature, online marketers may add helpful or engaging images and other media to best promote landing page content. By adding trust indicators such as testimonials, badges, and SSL certificates onto landing pages, companies better build trust with users to better convert more visitors into brand clients.
Different Types of Landing Pages
Lead Generation Landing Pages
While you may come across other types from time to time, two basic structures are normally used for landing pages. The first type is a lead generation landing page. Also referred to as "lead gen" and "lead capture" pages, lead generation landing pages are the most common ones used for B2B online marketing.
The call to action on a lead generation landing page normally involves some type of web form. The form is the vehicle through which you want your visitors to share information about themselves. Names, zip codes, and email addresses are some pieces of information you may want to ask your visitors to share.
Click-through Landing Page
A click-through landing page is the other type of landing page you'll encounter often. This kind of landing page normally uses a button as its call to action. E-commerce websites usually use click-through landing pages as part of their digital marketing campaigns.
Gated Content Landing Pages
Common landing pages seen online are web forms with gated content. For instance, users may navigate through particular web pages and will be notified that the content is no longer available. Companies may offer users the option to continue interacting with brand content once verifying an email address. Once registered, users will gain access to brand content and may receive additional promotions to better retain verified leads.
Splash Pages
Splash pages are also used for gaining user information and boosting conversions. However, splash pages do not appear as a standalone web page that users may interact with. Instead, splash pages behave like pop-up ads that enable businesses to attract more users to lead forms. Also, splash pages may consist of CTA's, images, and other content to drive more conversions and boost revenue. Online visitors may reach these splash pages once clicking the brand's links on company social media, blogs, and articles.
Other Types of Landing Pages
While most landing pages redirect users towards CTA's to increase conversions, businesses may develop other landing pages for various reasons. For instance, businesses may use a 404 error page to prevent users from visiting a page under construction. In this scenario, online users will see the landing page and continue reviewing alternative web pages without losing interest.
In another instance, online marketers may develop separate landing pages for leads to unsubscribe to specific emails or services. While some users may opt out of all brand offerings on subscription landing pages, other users may select and choose offerings that are most relevant to their interests. As a result, marketers may perform various remarketing strategies to better target those audiences.
Differences between Clickfunnels and Landing Pages
As a common misconception, landing pages are not the same as click funnels. While certain click-funnel software does offer end-users the ability to develop landing pages, they may also provide additional services. For instance, specific click-funnel systems offer event hosting, email automation, and Customer Relationship Management (CRM) tools to boost business conversions. With landing pages, online marketers may optimize lead forms and personalize CTA's to increase conversions. However, online marketers may manage click funnels with various landing pages to review online visitor behaviors and optimize user journeys.
What is a Call to Action?
Primarily, a call to action is a marketing strategy that businesses use to reach business objectives. As online users navigate the web, they input data on search engines to better locate relevant information. The search engines redirect users to brands, websites, and content that are most relevant to user searches. Next, online users navigate multiple web pages and may proceed to make purchases, review more content, and engage with brand promotions. With an effective call to action, marketers may better reach online users to promote brands' products and services.
How to Create Effective CTAs
A CTA is what you'll use to get your visitors to perform a specific action. Whether you want them to complete a web form, click for information, share your content on their social media pages, or something else, you need to include a CTA on your landing pages so your visitors will know what you want them to do next.
While that may sound easy enough, creating successful CTAs can be challenging. Your CTAs need to compel people to do something they may not want to do or they hadn't considered doing before, after all.
As a general rule, effective calls to action often have some characteristics in common. Here are a few of them:
They establish why taking the next step is beneficial
They use simple language and verbs.
Their buttons often employ the voice of the customer with language like "show me" or "send me".
They incorporate imagery and graphics.
Their phraseology is strong.
If they're for a service provider, they may hint at a partnership with terms like "let's do this together".
They infuse color to evoke emotions.
Generate excitement with exclamation points.
Create a sense of urgency and immediacy.
They use dialog instead of sales tactics.
Your CTAs don't have to have all of the traits listed above to be highly effective. In fact, some of the characteristics may not be appropriate depending on what you want your visitors to do.
How to Build a Landing Page?
While there are alternatives to making a landing page, these web pages may be developed using templates on various CRM and web page builders. When using template builders, online marketers may gain access to the necessary tools and fields to build effective landing pages. For instance, template builders assist companies with configuring page content, lead forms, and graphics on landing pages. Other designs and templates may be useful for attracting online users to subscribing to newsletter subscriptions, downloading guides, and signing up for brand promotions.
How to Optimize Landing Pages?
Once set up, a landing page offers online businesses numerous opportunities to optimize the web page. Commonly, online marketers develop multiple landing pages and run A/B tests to review higher converting features on web pages. Additionally, businesses may use analytical systems to review and optimize landing pages. From these reports, companies may review online page visits, visit durations, new visits, bounce rates, and more. Lastly, companies may review these landing pages to determine which pages are best reaching business goals.
Conclusion
In conclusion, marketers may use landing pages to better promote brand offerings and boost business productivity. Although there are different forms of landing pages, each page consists of lead generation forms that users may interact with to obtain brand products and services.
Online businesses personalize Call to Actions' to better attract online visitors to lead forms. Additionally, landing pages with effective use of CTA's may also assist businesses in directing more traffic to brands' websites, which is beneficial for SEO. As an additional marketing strategy, using landing pages is important for meeting business objectives while connecting more target audiences to brand products and services.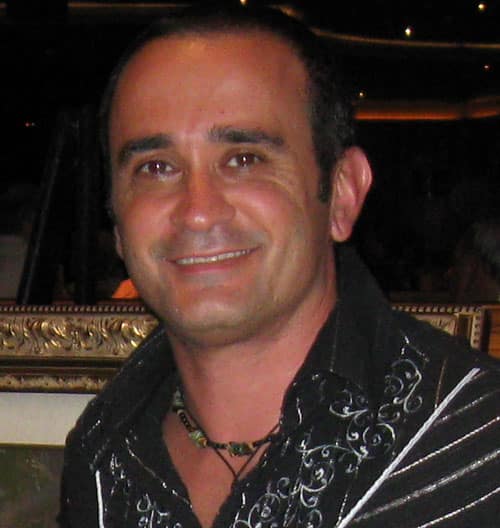 Author Bio
Angelo Frisina is a highly experienced author and digital marketing expert with over two decades of experience in the field. He specializes in web design, app development, SEO, and blockchain technologies.
Angelo's extensive knowledge of these areas has led to the creation of several numerous award winning websites and mobile applications, as well as the implementation of effective digital marketing strategies for a wide range of clients.
Angelo is also a respected consultant, sharing his insights and expertise through various podcasts and online digital marketing resources.
With a passion for staying up-to-date with the latest trends and developments in the digital world, Angelo is a valuable asset to any organization looking to stay ahead in the digital landscape.