Excited! That is how you feel when your website is done and ready for launch. You cannot wait for the world to see what you have to offer. Your design is awesome; you have great content and so much useful information to keep your visitors engaged. However, you should be aware that there are lots of things that can still go wrong. To avoid disappointing your visitors and losing credibility, here are a few essential tests on How To Make a Website Stand Out.
Browser Compatibility
There are multiple browsers available, and there are also different versions of each of these browsers. Never assume that users will be visiting with the most current version of their browser, or the actual browser you tested your website with. A website that displays incorrectly or choppy on one browser may display correctly on another. This is not because there is any problem with the site, but one browser may be simply more compatible than others.
That being said, a website that does not display properly for certain users will have its usability and functionality affected. These are actually two factors that determine user experience, which in turn can affect your website page ranking. How can you prevent this? Test for browser compatibility, especially for desktop devices. Luckily, there are resources on the internet that you can use to test that your website is compatible across multiple browsers. Some of the common browsers you should test for are Google Chrome, Firefox, Internet Explorer, and Safari.
Mobile Responsiveness
In 2016, search engine giant Google added mobile responsiveness as one of the factors that determine how their search engine ranks websites; this means that if your website is not optimized for mobile, your website will not rank high for mobile search results. This is important as there are more mobile users consuming internet content than there are desktop users.
Emphasizing the importance of a website is optimized for mobile, Brendan from Discount Domain says, "Today's internet users are always on the go. We definitely had this in mind when developing https://www.discountdomains.co.nz, so we designed it to be mobile responsive. Visitors must be able to reach you on their mobile devices. If they can't, most will take their business elsewhere."
Testing for mobile responsiveness will show you if your website is mobile-optimized. A website that is optimized for mobile will display fully on all mobile devices without complications. In other words, your website should look as good on mobile as it does on a desktop.
A mobile responsiveness test will answer the following questions:
Does your website show compatibility with multiple mobile devices, regardless of screen size?
Is your website's content easy to read and understand?
Do users navigate to your website easily?
There are several options to test your website for mobile responsiveness; one of them is the Google Mobile-Friendly Test Tool. This tool checks websites for mobile responsiveness and shows any compatibility issues. You can also try a nifty free tool called mobiReady which will simulate a mobile display of your website.
Website Speed Tests
Some studies reveal that a major reason visitors abandon websites is poor page load speed. The standard for load time on any website is 4 seconds, and if yours takes more than that to load, you are likely to lose visitors. Therefore, your website must be fast enough to meet your users' expectations; this will improve your website's user experience and improve your page rank. A slow site is a turn-off for many users.
Speed test is a vital test that should be carried out before your website is published. This way, if your website is not fast enough, you can decide to optimize further or troubleshoot. Fortunately, there are resources that you can use to measure your website's page load speed. One of such resources is Google's Page Insights, which measures your website for speed and also makes optimization suggestions if you have a low score.
Your website's hosting environment also has a lot to do with speed. You should consider using a hosting service that is reliable, secure, offers good customer support, and offers CDN to help improve speed and user experience. Hosting Foundry is one service you should consider.
Search Engine Optimization
To enjoy visibility on the internet, your SEO game must be top-notch. Good SEO optimization will increase your page ranking and the amount of traffic it attracts. The following points are important for SEO compatibility.
Keywords: Keywords are what visitors use to search for the type of content you provide; therefore you need to use the right keywords to ensure that your content shows up when people use related keywords or a keyword combination in organic search.
XML Sitemaps/HTML Sitemaps: Sitemaps help search engines and human visitors understand the structure of your website. It is what points these visitors to the content they are searching for. Ensure that your website has both HTML and XML sitemaps installed. HTML sitemaps are for human visitors while XML sitemaps are for search engines.
It is also a good idea to have some form of analytics tools to help you measure the success of your SEO efforts. This will let you know if there are areas you need to work on and highlight areas where your SEO is generating high returns.
Link Testing
One aspect of your website that can discourage visitors is broken links. Most website owners are not aware that certain links on their websites are broken or lead to the wrong page. It is therefore important that you run a test for link accuracy to ensure that all your links lead to the expected pages. When all your links are working fine, a better user experience is ensured.
If you have a very small website with only a few links, you can check for broken links manually by clicking on the links and visiting the individual pages to verify that the page they lead to actually exists. On the flip side, if you have a very large website with numerous links, you will need an automated process to conduct the checks. Luckily, there are tools on the internet that can be used for link checking.
You can use Broken link check which is a free online link checker that combs through the whole of your website for broken links. Another awesome tool is the W3C Link Checker which gives you the location of broken and invalid links, 404 errors and makes suggestions on how to correct these errors.
Create Fresh and Unique Content
For every website, the texts, images, and videos within an online site are useful for implementing content intelligence and audience engagement strategies. Depending on the content, users visit websites to research and interact with blog posts, articles, newsletters, and videos. Also, online websites prove to be a great channel for users to share videos and posts with others. In return, the content within the website serves as another strategy to improve online leads and generate more revenue.
Content Marketing Strategies
As a general rule, using online content from another website is less constructive for businesses in terms of ethics and business marketing strategy. When cloning content from other sources, the content does not rank well due to the lack of relevancy and authenticity. To better connect with target audiences and optimize content, there are various online tools for online marketers.
For example, the SEMrush Topic Research Tool enables online businesses to generate content that ranks well in terms of user search popularity and trends. In combination with a tool like SparkToro, an audience monitoring system that provides users suggestions to better optimize content according to user preferences, online companies develop content to rank well with various search engines. Also, companies may use these technologies to research target keywords for website content that rank high on search engines and better enhance audience engagement.
Tips To Ensure Originality
Regularly, users who search for information online come across various websites that display similar information. To make content more original, marketers apply various methods to make a website stand out. First, online businesses assign appropriate header tags and formats with unique target keywords to rank high on search engines and appeal to more online users.
Secondly, business owners develop canonical tags which describe as HTML code snippets that inform Google about the originality of specific website content. Lastly, an online business may include redirecting links within website content to enhance the overall user experience and avoid content duplication.
Do Not Use Stock Photos
In regards to user experience and search engine optimization, using stock photos does not always benefit websites. When considering how to make a website standout, graphics and media play a major role. When using stock images, businesses limit the opportunity to allure more traffic, increase overall audience engagement, and raise online user retention on websites.
Although using stock photos does not always directly impact SEO negatively, online users may avoid websites with less original content. Moreover, stock photos do not always represent a brand's values and position in the market.
However, there might be times when you are compelled to use stock images due to budget or time constraints. In such cases, always look for images that are unique and not overused. You can edit them according to your requirements. Moreover, you should look to go for licensed images from reputable sites such as iStock, Shutterstock, Adobe Stock etc.
Make Your Menu Intuitive and Easy to Use
Usually, menu and navigational features on websites enhance user experience and make sites stand out. Depending on the website, businesses design features that are both interactive and easy to read. Typically, users visit websites and notice the various tabs towards the header section of the homepage. When a user opens a tab, the website redirects users to a specific page. There are alternatives to the default website features. For instance, websites may include search browsers, sticky, hamburger, dropdown, and sidebar menus to redirect users to specific internal web pages. Businesses may also use quick buttons to send users to the top of pages after review.
How To Make a Website Stand Out: Add Relevant Video Content
Now common practice, adding relevant video content on a company website significantly boosts site search engine optimization. In detail, search engines recognize when specific websites have more user activity and user retention than competing sites. As a reward, websites that perform well in retaining user attention receive higher search rankings. In return, the higher rankings also drive more leads to websites. As a solution, business owners should opt into the development of video content for websites to increase site traffic and SEO.
Video communication is also an important aspect of business communications. Webinar Care provides an excellent tool for this type of service.
In terms of video content, websites may showcase video testimonials, company presentations, product presentations, live social media recordings, blogs, and YouTube media. Depending on the video content, marketers can discuss brand values, products, services, and promotions to customers through a professional video. This strategy assists online businesses with using videos on websites to increase conversion and audience engagement.
Allow Users to Share Your Content with Social Share Buttons
Business marketers operating a website also manage various plugins, widgets, and social share buttons to allow users the ability to share content online. With social share features, companies gain more data on users' online activities and social media accounts. Moreover, these features assist companies with raising their overall website SEO as users navigate from social media channels to websites.
Social Share Plugins
In terms of plugins, WordPress consists of different and useful programs that make social sharing easier. For instance, Social Snap is available on the WordPress Plugins page and is easy to set up. Also, users with the plugin can decide the design of the social share buttons. For instance, users choose from floating sidebars, inline buttons, on media buttons, share hubs, sticky navbars, and widgets.
Another social sharing plugin is Monarch. Available through subscription, the social share program offers users a diverse set of features which include styling for social share buttons and widgets, and triggers. In regards to social share triggers, users administer triggers after customers leave comments, view website filers, or subscribe to brand products and services.
Social Share Widgets
Typically more interface-friendly, websites with social share widgets may be more interactive and visually appealing than traditional social share buttons. Within these widgets, businesses modify the styles, format, and content to better reach target audiences. Moreover, these widgets may display as a pop-up to increase overall user time on sites. As a result, users gain access to quality social sharing features while companies improve overall site SEO.
As an example, Addthis is a social share widget available for the WordPress community. In particular, Addthis makes styling social share easy to modify, style, and set up on WordPress websites. Once installed, users, gain more options of sharing articles, blogs, media with others from within the widgets.
Social Share Buttons
Online companies embed social share buttons for many reasons. In general, the social share button is an icon that website visitors recognize and interact with to connect social media accounts with brands. From a user perspective, these features enhance the website's overall quality and enable users to share promotions, deals, and brand products and services with other brand audiences. From a business perspective, the social share button allows companies to reach out to different target audiences, collect customer information, and raise on-site user retention for SEO purposes.
One social share button system is ShareThis, a website tool for increasing audience engagement, improving content quality, and boosting site SEO. ShareThis offers a wide variety of networks and social media icons for better target audience engagement. Also important, the social share system provides administrators with valuable insights and analytics to measure user activity. From the results, users review customer metrics to redesign and promote social share buttons.
Integrate Strong CTA in Your Header and Footer
As an important marketing concept, it's wise to integrate strong CTA in headers and footers of websites to better meet business objectives. Depending on the business goals, websites with Call-to-Action buttons, banners, and advertisements configure designs to convert online traffic, collect user data, or promote specific products and services. A CTA may also make navigating through websites easier and more intuitive as it saves online visitors time searching for specific products or services.
For example, call-to-action features may convince users to speak with brand representatives to qualify for services. In this scenario, the call-to-action serves as a useful and user-friendly feature that is effective for lead generation. Additionally, websites might also use CTA's in headers and footers to increase mailing list registrations. More specifically, CTA's include the texts like "learn more" or "sign up," followed by the registration form.
Have a Local business? Create a Google My Business Profile
One excellent online marketing strategy for local business owners is to create a listing on Google My Business's local online directory. For many online users, search preferences typically consist of browsing brands through Google Search and Google Maps. For this reason, websites listed on Google My Business better attract more online visitors to improve their local SEO results.
Google My Business Profile Setup
If not already a member, new users require registration of a Gmail account to build GMB profiles. After verifying account information, users may manage their online business. First, users search for their current website and fill out the appropriate information to best describe their business. For users without websites, Google My Business assists with website creation based on the information provided.
Once users list a business on the Google My Business directory, a prompt for users will display to verify mailing address information. Next, the user will receive an in-mail postcard with a code to assist end-users with verifying listings. After verification, the account user may provide more details about the business to improve its search listing. During the final steps, the users add necessary descriptions, images, and hours of operations to complete Google business profiles.
Google My Business Optimization
From within the Google My Business dashboard, account users better specify listings for optimization purposes. To be more relevant on Google search engines, marketers add secondary service categories to listings. In return, Google recognizes these additional categories as keywords to boost the SEO rank on listings. Moreover, online companies assign specific business attributes to be more relevant on Google search engines.
For more optimization, business owners assign logos and cover photos to image listings. Using quality images for these files that meet Google's standard pixel recommendations makes listings appear more relevant on search engines. As a result, the Google My Business profile helps businesses with reaching target audiences, raising SEO, and increasing brand value. If you have a local Chicago website design company for instance, then you should make sure your address is local to the Chicago area.
Create a Google Search Console Account and Monitor it Regularly
Known as properties, online marketers register websites on Google Search Console to monitor their search traffic and improve their search visibility. For users with existing GSC accounts, users may add or manage other "properties" from within their dashboard. Upon request, the GSC page will prompt users to input their domain using DNS verification. Next, users will copy the HTML TXT file to verify domains using a DNS record. Fortunately, this specific registration page consists of helpful links and videos to guide new users through the verification process.
Alternatively, business owners may opt-into using the URL prefix for creating Google Search Console accounts. For this option, users obtain an HTML download file that pastes directly onto a website for quicker verification. To ensure proper verification, users navigate to their cPanel to upload the file under the website records. Additionally, users may complete verification through HTML tags, Google Analytics, or Google Tag managers.
Google Search Console Optimization
After account verification, administrators optimize GSC profiles to improve keyword rank and overall search visibility. For example, users within the search console may configure international targeting settings to inform Google of the website's geographical preferences. From the search console, online businesses may track customer keywords used to find their websites. By configuring search console admin accounts, the GSC profile pairs with business websites to showcase a list of important keywords that rank well on Google. As a result, the GSC account features search console tabs that report important SEO metrics and user analytics.
From this menu, account admins interact with various metrics such as Click-Through-Rates, impressions, user sessions, bounce rates, and average site position. Other tabs within GSC accounts include site map creation, security settings, and queries for advanced keyword research. As a benefit for the admin, GSC provides threat detection email alerts and notifications for when website rankings drop unexpectedly.
Monitor Google Search Console Accounts Regularly
While Google Search Console remain connected to websites, marketers may regularly monitor site performances to remain up-to-date on trending user behaviors or address site errors. For example, marketers monitor the GSC Coverages tab to identify potential errors in regards to website indexing. Some users may also track specific site features and page performances from the GSC performance reports. For instance, a search result with a high number of impressions but a low number of user clicks indicates some on-site changes are needed to help boost user engagement levels.
Summary
In summary, businesses benefit greatly when understanding how to make a website stand out. Website interface and content quality are essential to attract, retain, and convert new online visitors into regular customers. Businesses apply various web features, media, and promotions on websites to build more trust among various target audiences. Online analytical tools assist businesses with tracking user activity and monitoring website performance. Altogether, the website becomes more accessible and user-friendly for new and existing users while differentiating from its competition.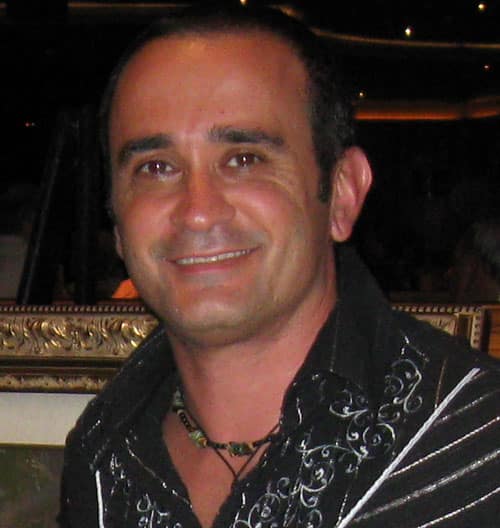 Author Bio
Angelo Frisina is a highly experienced author and digital marketing expert with over two decades of experience in the field. He specializes in web design, app development, SEO, and blockchain technologies.
Angelo's extensive knowledge of these areas has led to the creation of several numerous award winning websites and mobile applications, as well as the implementation of effective digital marketing strategies for a wide range of clients.
Angelo is also a respected consultant, sharing his insights and expertise through various podcasts and online digital marketing resources.
With a passion for staying up-to-date with the latest trends and developments in the digital world, Angelo is a valuable asset to any organization looking to stay ahead in the digital landscape.