Brand extensions is a great marketing strategy for companies to become more innovative. Staying ahead of the game in regards to developing new business trends means staying ahead of the competition. The marketing trend boosts business and engages the consumer.
Companies research the  market and innovate products and services around different needs and want. Most businesses overlook brand extensions and unattended particular niche and general market segments.
Unfortunately, most companies struggle with low consumer involvement. Reasonably, this indicates that companies do not understand new trends. Brand Extensions redirect companies towards solutions. Here are  four reasons why the brand extension marketing strategy is beneficial!
Brands can change
Rebranding is for all
Rebrand around consumer lifestyles
Instill customer trust
Brand extension is for all companies. The process consists of collaborating with the customers. Companies must first understand customer wants and then create new products. First,  companies release different products to find a profit audience. Second, companies combine customers to products to decide the profit audience. Thirdly, brands extend values directly to the minds of consumers. Finally, the organization gains uniqueness, capable of specializing in more than one product or service.
Brand Extension Examples
Brand extension is a marketing strategy in which a company leverages its brand name to introduce new products or services. The idea behind this strategy is to leverage a well-established brand's recognition, trust, and reputation to drive the success of new offerings. This can help the company reach new customers and markets while reducing the risk and cost of establishing a new brand from scratch.
Here are some examples of brand extension in different industries:
Fast Food Restaurants
McDonald's is a well-known example of brand extension in the fast food industry. The company has successfully extended its brand from its signature burgers and fries to include various menu items, such as salads, smoothies, and breakfast items.
Personal Care Products
Procter & Gamble, a leading consumer goods company, has successfully extended its brand to a wide range of unique care products, including Crest toothpaste, Olay skincare products, and Pantene hair care products.
Technology
Apple, a well-known technology brand, has extended its brand from personal computers to include a variety of consumer electronics, such as the iPhone, iPad, Apple Watch, and AirPods.
Fashion
Nike, a leading sports brand, has extended its brand to include clothing and accessories, such as athletic wear, shoes, and bags. The "Just Do It" slogan has become synonymous with athletic performance and lifestyle.
Automotive
BMW, a luxury car brand, has extended its brand to include motorcycles and bicycles, as well as a variety of lifestyle products, such as clothing, watches, and eyewear.
Brand extension is a powerful marketing strategy that can help companies reach new customers and markets while leveraging their existing brand's recognition, trust, and reputation. Companies can successfully extend their brand and drive growth and success by carefully considering their target audience and the market.
The Brand Extensions Types
Companies use brand extensions differently. Some brand extensions are companion products, product forms, company expertise, customer franchises and brand prestige. Other forms are brand distinctions, components, and customer base brand extensions.
Google Companion and Product Form Brand Extensions
The first type is "companion product extension." Products pair with another product to create value. Google mail invites users to set up Google cloud drives. Particularly, this strategy gains a lot of momentum in the market. Companies reach more customers when more products are available. The second type is "product form extension." Again, Google provides a Google Pixel to customers. Its brand links high web searches with incredible phones for its customers. Notice that new product categories connect back to the technology and phone sector.
Sony Services  Company Expertise and Apple Brand Distinction
Type three is "extension from company expertise." Companies produce products for an entire industry. First, Sony provides customers with smartphones, smartwatches, speakers, and headphones. Then, Sony helps customers with their devices. Sony finally markets its brand and products as "quality."
Health Brands in Customer Franchising
Companies design products for customers.  Type four  is "customer franchise extension."  Brands sell specific needs or interest products. First, Johnson and Johnson make healthcare products for their customers. The industry is large and sells to customers of all ages. Then, the brand offers baby shampoo's, diapers, and toys for parents. Johnson and Johnson now markets to babies and generates high customer satisfaction.
Allen Solly Prestige Branding
Type number five is "brand prestige." Allen Solly sells different products to customers and values customer history. In the beginning, it convinces customers to buy its premium shoes. Also, the brand sells generic garments for men and women. Second, the company charges customers inflated rates for its shoes. Meanwhile, customers pay standard prices for clothing. They appeal to customers because they specialize in different product categories.
Apple's Brand Distinction
Type number six is "brand distinction." For example, customers benefit from Apple purchases. Certainly, Apple sells its customers insurance and security. Apple promotes security, sells new products with security and secures brand distinction. Even more, the brand is unique from competitors and sells new products.
Head and Shoulder's Brand Component
"Component brand extension" is number seven. For the reason that consumer tase is a trend in the market explains Head and Shoulders brand extension strategy. The brand introduces shampoo products with new flavors. Similarly to distinctive brands, the company profits from distinctive products. Because customer have history with Head and Shoulders, the change would prove trending and exciting.
Thomas Base Customer Base Extension
Moving on, number eight is "customer base extension." Rather than relying on company innovation, Thomas Base launched ForEx prepaid cards for its large customer base. Consequently, customers find that the brands travel services pair nicely with its travel card offers. In contrast to newer companies and products, Thomas Base uses its customer loyalty to enhance their customers lifestyles.
Advantages of Brand Extensions
Brand extensions upscale companies through various ways. Due to companies progress to challenge competitors, satisfy customers, and innovate new products, brands may see gains through profits, brand exposure, and customer satisfaction. In comparison to other marketing efforts, companies may benefit from new entries, higher returns and premium status.
Companies in New Markets
The term "new entrant" describes a companies success into developing a new product or service. While the products or services introduced into the market have not shown expected gain, there still remains room for growth. Probably not guaranteed, but a companies brand extensions will show other competitors the brands aggressive objectives to meet customers needs and will result in a potential partnerships with bigger firms. Likewise, people will talk about a company rebranding strategy and will become more acceptable for future brand extensions in the future. Almost every attempt into a new market may bring some financial or brand related growth,
Increase Returns
Next advantage is "higher returns." Seems like in some cases, like Apple or Google, the expansion of creating a new brand image increased their profits significantly. First of all, brand extensions require new products and services to be innovated before customers realize a companies ability to expand into different industries. As a result, competitors may start to notice creative and productive brands and consider your company as diverse in many industries, while specialists in few. This equates to product pricing above the margins line for customers.
Amazon and Brand Extension
For example, Amazon is a market leader in brand extensions. Amazon began as a small online-only bookstore. The company grew into a universal marketplace. Amazon customers express power and freedom when shopping online. For a premium rate, customers may choose same-day pick-up delivery options.  Also, items ship to physical, brick-and-mortar locations and become accessible to buyers. Amazon also creates its products, most notably the Kindle E-Reader, which are from comparison as reliable and as straightforward to purchase than any of its competitors. Brand extensions guide companies towards productivity, positive brand imaging,  and  increased brand awareness.
Disadvantages of brand extension
Overreaching with brand extensions can damage the brand's credibility, especially if the extension is in an unrelated market. Companies must carefully consider which product categories will align with the brand name. If the quality of the new product isn't up to par, it can negatively impact the reputation of the core brand.
More than simply leveraging the recognition of the core brand is required, as companies must allocate proper resources to support the new product's success. Neglecting to do so may even harm the brand image. If the newly entered market competition is intense, the brand extension may struggle to gain traction and ultimately fail.
High Risk, Brand Failure, and Parent Brand Failure are potential risks for every business. More specifically, brand extensions are known to be untraditional and companies may find themselves lowering brand value rather than raising it. As a result, a lower brand appeal may implicate that customers have lost support for a companies brand, trust in the companies objectives, and values attributed towards their lifestyles. Similar to customers, businesses may stop relying on brands that prove too risky, shorten funding to support new market research and new product design, or may even limit their business with certain parent companies associated with failed brand extension strategies.
Risky Brand Extensions
Business entering unknown markets risk the most. Without a doubt, companies rely on research and established business practices before venturing into unfamiliar markets. Most notably, companies may struggle with producing a product that gains traction but does not allow room for profit. So, the company should revise their plans around customer surveys, past case studies, ease of accessibility into new markets, and new market analytics.
Product and Service Failure
The companies decision to enter a completely new industry may involve risks of failure. Quite usually, companies may find that new market strategies are costly. Furthermore, being unprepared to invest extra resources into new projects may bring the new products to a halt before it gains serious markets. Another example, companies that are not experts in an industry but provide for one may be unable to keep business relations long term.
Faulty Parent Brands
Brand extensions may hurt the company as a whole. Sometimes, products unrelated to a company's brand may be tracked down to the parent company provider. Potentially, a new product may announced as unsafe for public consumers and will be liable for future charges that brand affiliates may not cover financially. As a result, parent companies will deplete all of their resources from their mainstream brand. Similarly, Facebook CEO March Zuckerberg had been issued a data scam violation from government officials. Specifically, the Facebook owner faced criticism and charges in 2018 for sharing private consumer information with various third party companies. Hence, other associated social media sites were under investigations. Due to the Facebook scandal, apps like WhatsApp and Instagram had burdened the CEO with higher expense charges.
Rebranding
Rebranding is essential for brands differentiating themselves from other trending markets. In cases where competitors have digital and technological incompetencies, rebranding is a powerful strategy. Most successful scenarios of rebranding are clear when companies focus on improving individuals lifestyles'.
ReBranding Skechers
Notably,  Skechers is a company that profits from brand extensions. At first, customers lost interest in commuting in heavy, bulky shoes. In other words, the demand for lighter shoes is more prominent amongst sneaker lovers. Then, Skechers transitions from casual to activewear. Thirdly, Skechers creates more lightweight shoes complemented with an apparel line that fits with current fashion trends. As a result, Skechers accomplish to secure their loyal, outgoing, and broad market segment  of consumers. Also, they place the needs of their customers first through the use of brand extensions. These brand extensions use ideas that develop Skechers. In this case, Skechers designed clothing lines acceptable for the gym and at outings.
Rebranding inspires companies to sell products that represent their consumer's lifestyles. It questions how a company operates and repositions its goals to developing happier futures for customers. All brand extensions should include productivity, innovation, and appeal to customers.
P&G Focuses on "Clean" Rebranding
Another perfect example of a company that uses a brand extension is P&G. For Instance, P&G continually improves its products to better fit its customer's needs. First, they are a family-friendly brand extension that improves lifestyles. Secondly, the P&G brand supports "clean" lifestyles through a wide range of products. Clean products include toothpaste, laundry detergents, deodorants, diapers, and more! This diversity, within its "clean" driven product portfolio, shows P&G as reliable. The company's innovative qualities define how brand extensions work. Overall, the brand is reputable and continues to inspire lifestyles around the globe in a positive way.
Importantly, brand extensions help companies communicate trust, brand awareness, and  relevance. If customers notice distinct brands that face change, then customers will follow more willing. From brand extensions, clients change their lifestyles and shape others around them. As a pathway towards success and commitment towards customer satisfaction, rebranding is the future.
Positive Consumer Impact
More importantly, most brands derive innovation from nontraditional processes. Companies must use the brand extension as a collaborative process to work with customers and find solutions. Brands understand that customers gain inspiration from loved ones, friends, and brands. As a side note, uninterested customers might reconsider a brand positively after the use of brand extensions.
Chrysler Automobiles and Radio
For instance, Chrysler offers radio stations for residents, car enthusiasts, and general audience radio listeners in Colombia. First of all, when automobiles show an upward trend, car registrations rise by 11.3% throughout the country. Then, Chrysler manages to use this information for its brand extension strategy.  In conclusion, the automobile manufacturer broadcasts radio stations for commuters.
Uber Brand Extensions
For example, Uber first services app users with transportation. Because they help families, the brand is a parent-friendly brand. In regards to transportation, families admit that time constraints exist. Now, Uber provides kid-friendly rides to schools, practices, caregivers, and local community events. According to Lifestyles of Young Families, parents admit that they can not always be there for their children. The studies specify that 39% of  parents do not have time to transport their loved ones. Uber takes advantage of this niche market and provides consumers with the products and services they want. Ride-sharing companies collaborate with all customers and gain profit. The benefits show supervised children and state Uber as a community brand.
Brand extension unites companies and consumers with lifestyle brands. Companies must work collaboratively with customers to provide safer, healthier, and better futures. All together, communities are reliant on companies to spread trust.
Some other great resources to check out on this topic include the Top 5 branding agencies in the world.
Brand Expansion Strategy
Companies have various options for growth, including the creation of a new brand or the expansion of an existing brand. Given the high cost of creating a new brand, brand expansion is often the preferred option as it leverages the growth potential of an established brand. In brand expansion, a brand's well-established reputation and credibility are utilized to introduce new product lines or sub-brands, thereby expanding the brand's reach.
There are several types of brand expansion, including:
Change of form (e.g., Snickers ice cream bar)
Transfer of a component (e.g., Nivea body lotion)
Transfer of a benefit element (e.g., dirt eraser by Mister Clean)
Transfer of expertise (e.g., Red Cross first aid kits)
Accessory products (e.g., Harley Davidson apparel)
Use of customer base (e.g., Walt Disney Parks)
Transfer of lifestyle (e.g., sunglasses by Porsche)
Use of the expertise of a personality (e.g., cookbooks by Jamie Oliver)
Transfer of the lifestyle of a celebrity (e.g., Coco Chanel perfume)
Change of competition by changing the brand image (e.g., Audi).
A thorough examination is necessary to determine the best approach for a particular brand's expansion. The first step involves analyzing which product categories are suitable for brand expansion to maximize the benefits of brand associations and enhance those associations.
The decision to expand a brand and how to do so requires a strategic process that spans several years. A comprehensive overview of the concept helps evaluate the potential of individual brand expansion ideas and avoid misguided decisions. Another critical factor to consider in the analysis is whether the new product offers a unique solution to meet customer needs. Brand expansion should not be an end in itself but rather serve to create a new sub-category that addresses an existing market gap in a meaningful way.
Brand extension vs line extension
A line extension is a marketing strategy where a company takes an existing product and creates a variation to target new customer segments. This can be achieved by adding new features, changing the product's design, or altering its price point. A line extension aims to increase the brand's reach and customer base by appealing to new markets or demographics that the original product may not have been able to reach.
Line extensions can be used to differentiate a product from its competition, increase its perceived value, or test new markets without incurring the costs associated with creating an entirely new product. They can also rejuvenate a brand or add new product offerings to an existing product line.
Examples of line extensions include:
Creating a new flavor of a soft drink.
Adding a new variant to a toothpaste line.
Launching a new color option for a clothing item.
Line extensions can be successful if the brand can communicate the unique benefits of the new product, effectively market it to the target customer segment, and differentiate it from other products in the same category.
However, line extensions can also be risky for a brand if the new product does not resonate with consumers or if it dilutes the brand's image by confusing customers. It's essential for brands to carefully consider the potential impact of a line extension on their existing product line and to effectively communicate the differences between the original product and the new offering.
Conclusion
In conclusion, a brand extension is a strategic tool that can help businesses grow their brand and expand their reach into new markets. By leveraging a well-established brand's positive associations and reputation, companies can gain a competitive advantage, build customer loyalty, and increase their revenue streams.
However, it is essential to approach brand extension with caution. A misstep can damage the brand's reputation and confuse consumers. Brands should only consider extensions that align with their values and mission and can offer customers a clear benefit.
Successful brand extensions require careful planning, market research, and ongoing monitoring to ensure that they meet customers' needs and contribute to the brand's overall success. With careful consideration and execution, a brand extension can be a powerful tool for business growth and success.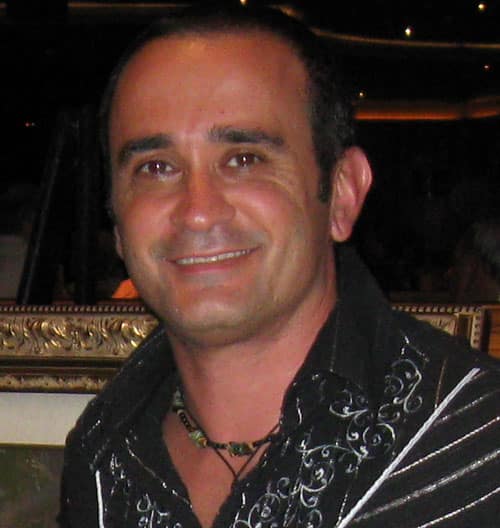 Author Bio
Angelo Frisina is a highly experienced author and digital marketing expert with over two decades of experience in the field. He specializes in web design, app development, SEO, and blockchain technologies.
Angelo's extensive knowledge of these areas has led to the creation of several numerous award winning websites and mobile applications, as well as the implementation of effective digital marketing strategies for a wide range of clients.
Angelo is also a respected consultant, sharing his insights and expertise through various podcasts and online digital marketing resources.
With a passion for staying up-to-date with the latest trends and developments in the digital world, Angelo is a valuable asset to any organization looking to stay ahead in the digital landscape.