When choosing the best text editor for web development, programmers must settle with a more advanced text editor. Valuable editors support higher readability and functionality when operating. The use of text editors to write and edit in markup languages is essential for software programmers. While most default text editors function similarly to Microsoft Notepad, the advanced applications available online may serve as more useful alternatives for businesses or developer projects. This article will explain the functions of text editors and how alternative programs are more beneficial for developers than the default Microsoft Notepad.
What is a Text Editor?
Text editing software is built to help users read and write code. Ideally, for web developers, the tools within text editing programs assist users with quickly writing and reading source codes. Unlike other popular word processors, text editors lack in essential functions. The program does not add formatting to text but instead focuses on editing functions for plain text. When choosing the best text editor for web development, a text editor program should present and edit plain text files easier for increased project development.
Choosing the Right Text Editor
Text Editors are available for different servers for various purposes. When choosing the best text editor for web development, may versions are available online for download and offer trial versions for new users. In most cases, web developers are using a text editor with more advanced features than what is being provided in Notepad. Replacement text editors may issue more advanced features such as syntax highlighting and color codes text based on the programming/markup language it written in. Other advanced features are more considerable file support, advanced find and replace tools, vertical selection editing keys, and document comparison applications. Fortunately, Notepad already comes equipped to the Windows system. However, Notepad is a fundamental text editor with standard features and lower user capabilities.
Writing can often be a complicated task requiring the services of experienced and well trained writers. The team and Write My Paper Bro provide an excellent paper writing service tailored to fit most budgets.
What is Notepad?
Designed for Microsoft Windows, Notepad is a universal text-editing program, also known as a plain text editor, that enables computer users to create documents. The origins of Notepad date back to 1983 when the program operated as a mouse-based MS-DOS program. As a multi-tool notepad, the application's history illustrates a period when expert programmers would allocate resources to create multi-planned spreadsheets. Presently, the updated Microsoft Windows include the application onto its Microsoft Store. As a result, the text-editing software is updated more frequently.
Notepad Features
To elaborate, Notepad consists of numerous applicable functions for web development. As a popular text-editor for web developers, the program prints files and offers easy header, footer, and margin adjustments under the Page Setup file. Additionally, dates, file names, and other important information are placed within the headers and footers. Various codes consist of an ampersand ('&') followed by a letter to make necessary adjustments. Also, Notepad consists of simple built-in logging functions that insert timestamps onto end line files that start with ".log."
Furthermore, Notepad assists users with formatting and styling options. More specifically, the text editor program embeds font types and only accepts texts in the CF_TEXT format. Commonly when copying documents from a web page and pasting it into an email message, Notepad creates style codes from the formatted "texts." The process consists of formatting texts, which are temporarily pasted into Notepad. The second stage is to copy and paste the documents another time in a shortened format into other programs.
Pros and Cons of Using Notepad

Advantages of Using Notepad
For businesses and developers, Notepad currently remains to be simple and easy to use a text editor. Files save with a ".txt" extension with no format tags or styles to ensure simplicity for editing system files to use in DOS environments.
As a benefit, the program makes quick load time and processing times, especially on under-powered hardware. By default, most advanced text editors, including Notepad, contain Find and Replace functions for user keyword identification. Even basic text editors, like the default Windows Notepad, include line and word wrapping functions. However, advanced text editors often include more customizable wrapping options than traditional programs. Advanced editors are useful when viewing text from a line without scrolling horizontally. Also, Notepad is language compatible for which raises user availability. Additionally, Notepad performs the typical features of expanding and collapsing, outlining, and code hiding, which is most comply referred to as text folding. The text editing program allows users to hide or display sections of code or text for easier readability.
Disadvantages of  Using Notepad
On the downside, Notepad lacks advancements in text editing tools and currently offers essential text manipulation functions for its standard versions and carries search and replace services for its updated versions. Although Notepad provides a simple text editor program for most users, the limitations within Notepad push most app developers to alternative text-editing programs.
Large File Management
For example, one disadvantage is that Microsoft Notepad is not designed for extensive file content management. Consequently, performing tasks outside the program's capabilities may result in slower loading times, frequent lag, and shut down errors. There are ways to solve notepad file limitations with a WordPad extension, but the process may be more complicated than simply switching to different text editors.
Encoding
As another disadvantage, Notepad limits users with a necessary encoding process. In other words, encoding describes a computer's ability to read and display files through binary. When a modern text editor is present, users can change encoded data for higher compatibility between web pages and create more stylistic appearances for content.
Syntax Highlighting
In contrast to more advanced text editors, Microsoft Notepad may not support multiple languages for syntax highlighting purposes. In more detail, Notepad will only support one "language" and highlight according to the parameters given for the Hypertext Markup Language. Although Notepad color-codes text, alternatives may perform better brace matching. Other programs may better assist users with locating and highlighting matching or missing opening and closing tags, and string literals to help users identify errors within text files easier.
Vertical Selection
Compared to its competitors, Notepad lacks in vertical selection. Notepad requires manually operated changes from users and prolongs editing processes. However, a text editor equipped with a vertical selection tool allows users to edit, select, or add switches to multiple lines simultaneously.
Disadvantages of Using Notepad Continued…
Snippet Tools
To continue, snippet tools in text editor substitute longer code segments with shorter trigger phrases. Notepad users do not have access to snippet features and will need to predefine individual formatting headers and styles repeatedly. Many third party text edits include preset snippets that enhance user creation and saving of "snippets."
Macros
In contrast to Notepad, modern text editors enable users to develop personal Macros compatible with any "ActiveScript" language to assign tasks. Recording functions are especially useful for developers when tracking processes in a project. Recording options better monitor and track keystrokes and mouse operations. Specific macros save time when developers are running complicated sequences.
Document Comparison
Moreover, implementing a document comparison of text files is useful for developers when checking source codes, finding errors, and comparing re-written content. With Notepad, complexities analyzing documents are high and require manual scanning of numerous documents with abundant lines of codes. Professional text editors prevent user error and synchronize, color-codes, and highlights differences between two text files.
Web Previews
Finally, running a web preview from a program other than Notepad will most likely include a function that is built into the software that creates compatibility when uploading content onto various web browsers.
Best Alternative Text Editors
As mentioned, Notepad is a universal, user-friendly text editor. The users of Notepad may read, write, and edit codes with simplicity. However, professional and commercial use of text editors requires more advanced programs. Here is a list of alternative text editors when choosing the best text editor for web development.
Atom
To begin, Atom is a free program Linux, Mac, and Windows compatible code editor with simple text packing on a simple interface. Its more advanced features consist of a package manager integrated for plugins support, smart autocompletion, support command palette, multiple panes, and cross-platform editing. Also, there is a file support browser that supports the various project on a single window and options for customization. Users may access themes from community forums and follow website guidelines for extra styling options. These functions provide more services than Notepad and are another easy to operate code editor for all levels of programmers. The latest version available on Atom is the 1.45.0 update.
Emacs
Next, Emacs is essential for developers that add, modify, delete, and insert units of text as a Unix bases text editor. Compatible for Mac, Windows, and Linux, the program is free has consisted of numerous advanced editor features. Text editor features include complete built0in documentation, full Unicode support for human scripts, lisp code customization tools, and packaging systems for install and download extensions. Also, the program serves users with project planning, mail and newsreader, debugger interfaces, calendars, and IRC clients. The latest Emacs update refers to the "Emacs 26.3" update with new GPG keys for packaging signature checking.
NetBeans
Also included, Netbeans applications promote more upgrades through Javascript, PHP, C++, and other programming languages on a free, open-source text editor tool. Also, Netbeans works well with Mac, Linux, and Windows and ensures efficient and straightforward project management, faster and smarter code editing, quick user interface development, and guides users with writing anti-bug codes. When choosing the best text editor for web development, Developers highly recommend the Netbeans program with additional security tools.
jEdit
As another alternative, jEdit offers reliable and maintained text editor plugins and Macros with a reputable global developer support team. First of all, the code editor is written in Java. It includes built-in macros and plugin format, better clipboard code copy control, auto index, and syntax handling for over 200 languages. Also, the editor provides a plugin manager for direct plugin download access, word wrap, text folding, and customizable options. The free text editor program is Mac, Window, and Linux friendly.
Geany
Moving forward, Geany supports many file types that use GTK+. The program is compatible with most servers, such as Linux, Mac, and Windows. As a plus, it is free for programmers, developers, and editors. The main features of Geany include more project preferences for indent settings, source code navigational tools, user-friendly pop-up menus, and detailed status messages for content. The newest update is 1.36 and offers numerous updated plugins for filetypes, language editing, and project organization.
TextMate
Last on the list, TextMate is a free text editor program available on the Mac server platform. TextMate focuses on programming language support, structuring blog formats, SQL query management, writing screenplays, and more. TextMate allows users to auto-indent for collective actions, use CSS-like selectors for advanced settings, develop dynamic outlines for multiple file projects, and function pop-ups for quicker overview and navigation. Also, the program runs shell commands and creates visual bookmarks.
Summary
When choosing the best text editor for web development, programmers value the readability and functionality from an advanced text editor. While Notepad enables users to engage code with simplicity and availability, the premium editors design performs more professional services. Advanced editors assist programmers to avoid mistakes and increase project completion. Overall, programmers value simplicity in text editors with the advancement in application features.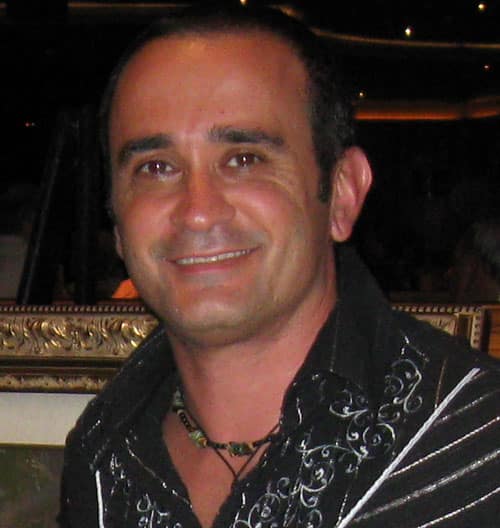 Author Bio
Angelo has been involved in the creative IT world for over 20 years. He built his first website back in 1998 using Dreamweaver, Flash and Photoshop. He expanded his knowledge and expertise by learning a wider range of programming skills, such as HTML/CSS, Flash ActionScript and XML.
Angelo completed formal training with the CIW (Certified Internet Webmasters) program in Sydney Australia, learning the core fundamentals of computer networking and how it relates to the infrastructure of the world wide web.
Apart from running Sunlight Media, Angelo enjoys writing informative content related to web & app development, digital marketing and other tech related topics.