You don't need to be a web developer or in the business to know that the Internet consists of a whole lot of websites.
In fact, there are more than 1.8 billion websites on the Internet these days. This is a huge increase from the single website the world wide web hosted way back in 1991.
The Internet first achieved the mark of one billion websites in October, 2014. It's true that the number of sites on the Internet dropped below that figure in the months that followed. However, the Internet was home to more than one billion websites in March, 2016. The numbers have remained there ever since.
While there are plenty of websites operating on the Internet, about 75 percent of them are inactive. Although that's the case, it still means millions of sites battle it out for the attention of viewers every day.
If you're going to launch a new website or introduce a new web design, it's important to make sure your website stands out from the pack. How can you do that successfully? By following some best practices after you launch your website, of course.
Anticipate Problems
It really doesn't matter how well you prepare to launch a new website. The odds are that some problems will occur when your website goes live, regardless of how much testing you do. The key is to anticipate the problems that might occur and to have a team in place to fix them as soon as possible.
Here are some common problems you may have to contend with when you launch your website:
Your Site Is Not Secure : Your website shows this error if you haven't installed an SSL Certificate on it and the simple solution to solve this error is to buy an SSL Certificate for your website. There are many ssl providers available in the market for example ClickSSL, DigiCert, GeoTrust , RapidSSL, GlobalSign, Comodo SSL etc.
Broken Links and Images: When you're building your website, you'll likely use a staging/temporary URL during development. These URLs should be that should update when your website goes live. If those addresses don't update when you launch your site, you'll need to update them after the fact.
Your Site Can't Be Crawled: You want search engine's to crawl your website once it's launched so it will appear in search results. If search engines can't crawl your site, you may need to update your robots.txt file after you launch it.
You Have Duplicate Content: Whether you have content duplicated from another site or even your own, it's vital to remove or rework it after launching your website. If you leave redundant material in place, it will negatively influence where your site lands in search engine results.
Your Site Displays a Favicon: A favicon is an icon that represents the theme used to create your website. If your site is displaying a favicon, replace it with your brand's logo.
Slow Load Speed: Load speed is a crucial element of user experience. If your web pages have a slow load speed, use Google's PageSpeed Insights to get some ideas about how you can improve their load time.
Manage Negative Feedback
While you may love your new website – you paid for it, after all – other people might have different opinions. Your visitors are doing you a favor when they express their opinion about your site. Even negative feedback is invaluable.
If people express a negative opinion about your new site, treat them as if they were unhappy clients. Ask them about the specific things they're unhappy with and engage them with enthusiasm. Offer to take them on a virtual tour of your website so you can show them all of its new features. Explain why you launched a new website and how it will benefit your clients moving forward. Above all, thank your site's critics for taking the time to share their thoughts with you.
Fill in Your Image Alt Tags
If you've launched your website without filling in your image alt tags, you need to fill them in as soon as possible. Image alt tags can help with your SEO if they're filled in and accurately reflect a webpage's content. Alt tags are also helpful to people with a visual disability and use screen readers to consume content on the Internet. You want your content to be accessible to all.
Track Your Site's Performance
Whether you're launching your company's first-ever website or you've created one to replace your former website, it's vital to track its performance. If you didn't do it pre-launch, now is the time for you to identify the key performance indicators you want to track. You can do so using an analytics platform like Google Analytics.
Tell People about Your New Website
Even if you're fortunate to have a dedicated base of customers, people won't know you've launched a new website unless they happen to find it or you tell them. There's no reason for you to hope people find your website when you can let them know about your site through various means.
Here are some of the ways you can inform people about your new website:
Send out a press release to relevant news outlets. A press release distribution service is a great way to increase business exposure.
Promote your new website on your social media pages
Publish a blog post about your new website that highlights all of its great features
Share news about your new site in an email sent to all of your email subscribers
Create a contest that will motivate people to visit and explore your new website and promote the event across your digital channels
Create a Queue of Fresh Content  
When you first launch your website, it's important to have a prepared queue of fresh content to post. Users are expecting your website to have relevant and interesting information. In addition to this, starting off strong with scheduled blog posts, new products, or relevant links, can help increase organic traffic to your website and also help rank your site among Google rankings. Users may be expecting a plethora of new posts that are different than what they have already been exposed to. Especially if you plan on advertising your site on other social media platforms that are already well established.
If you using your website to promote a product or service, having new products pre-priced, labeled and advertised, can take the initial stress off of you so that you can focus on what is more important: driving engagement and organic leads. As we divulge deeper into the digital age, one reoccurring problem that many website owners encounter is how quickly content becomes stale.
One strategy that is widely practiced in the digital marketing landscape is the creation of a content calendar. Content calendars allow content strategists to stay organized and keep track of what type of content they have already produced, and what type of content they are lacking.
Adding in relevant links and references
An important element of keeping up with interesting and engaging content is also adding in links and relevant references. One of the first steps is determining where to place the links. If you are presenting blog posts, links to other content on your website, social media posts you have made, or the works of other that are related to the topic at hand is a component that you should act on quickly. You should also try to attract incoming links to your website. You can do this by using a variety of methods and strategies, including blogger outreach, like this service.
Utilize Paid Digital Ads
While organic leads are important in the initial website launch, qualified leads are also of utmost importance. With a qualified lead, there is a higher chance that the consumer is already interested in your content and therefore more likely to engage.
One of the most efficient way to generate qualified leads is through paid digital ads. Paid digital ads can help create momentum quickly and help get important exposure early on. If you are looking to get traffic to your website quickly and at a relatively low cost, then trying out paid ads is a great opportunity for your new website.
Google Adwords 
Google Adwords is a widely platform for paid digital advertising and many regard Google Adwords as the best form of search engine marketing that exists. These ads works by placing bids on important keywords on their site. With nearly 5.6 billion Google searches a day, there is a massive amount of potential for businesses owners. However, AdWords operates on a PPC (pay-per-click) model, meaning that website users only pay for the actual interactions that they receive.This is highly appealing to many new website owners as they navigate how to identify keywords that will drive traffic to their site, and as they learn to use AdWords. Another pro of using Google AdWords for paid advertising is that Google allows for easy changes and adjustments to your budget and how much you want to spend.
Google Adwords also show clear measurements and help businesses owners track their ROI (return on investment). Without measurable results, every marketer knows that their efforts are futile. Google Ads has many perks such as showing users how many clicks, purchases, and leads are produced as a result.
Paid Facebook and Instagram Ads
Social media ads are another great way to utilize a large audience. Facebook and Instagram Ads work by showing users ads and sponsored posts based on User's likes and interactions on Facebook. If a user likes or clicks on a certain product or page, that business has the ability to pay for their business to show up as a sponsored ad. Similar to Google Ads, this allows for more qualified leads, and therefore, more purchases, engagements and leads. Facebook and Instagram ads operate similarly and both have pros and cons. While Facebook has more worldwide users, Instagram is notorious for having higher user engagement and more successful advertising. Paid digital ads, especially ads on Facebook and Instagram, are known for being being cost efficient, highly measurable, and having the highest ROI.
Engage with Email Advertising 
Once consider a lost art of the digital media world, email marketing campaigns have recently seen a push in effectiveness and customer satisfaction. Especially when launching a new website, running powerful email campaigns can be a useful tool. Many email servers are developing the technology to more efficiently filter out spam emails and junk mail. Email marketers such as Mail-Chimp and GoDaddy have reported a recent large increase in click through rates and website leads.
One approach that is highly recommended to those who are just launching new websites is the creation of a weekly newsletter. Weekly newsletters can accomplish many company goals. By utilizing website extensions, new businesses should be able to enable popups on their site that give visitors the ability to sign up for newsletters. Not only do newsletters serve as an avenue to more website visits and clicks, but newsletters are a great way to establish a clear brand identity. Whether it be the inclusion of current promotions/deals or company news, newsletters are quite successful. Many customers cite newsletters as one of their favorite email campaigns!
Work With a local web designer
Whether you're planning to have a new website developed or you recently launched a site that's riddled with problems, we can help. Sunlight Media offer a full line of website development and web design services.
As experts in the field, specialize in making websites that resonate with visitors across industries. If you want a new website or you're interested in redesigning your current site, we'll be happy to handle it for you.
Contact Sunlight Media to arrange a consultation today.
Conclusion 
While launching a new website may feel daunting, putting in work upfront will result in more success down the line. There are so many ways to gain exposure for your website. This can be achieved through paid ads, social media posts, word-of-mouth, or by blog posts. Increased traffic and engagements often lead to the most desired result- more revenue! This is best achieved by following the best practices for a site launch.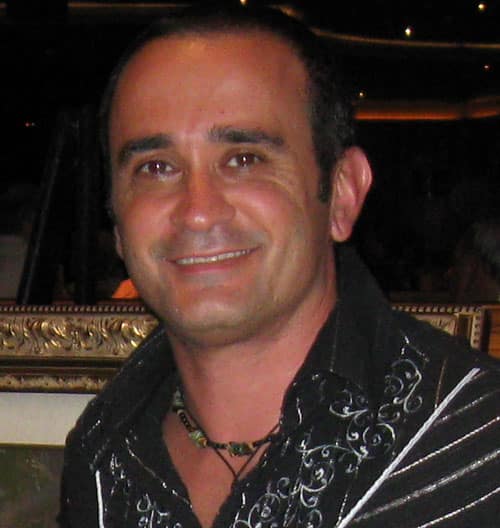 Author Bio
Angelo Frisina is a highly experienced author and digital marketing expert with over two decades of experience in the field. He specializes in web design, app development, SEO, and blockchain technologies.
Angelo's extensive knowledge of these areas has led to the creation of several numerous award winning websites and mobile applications, as well as the implementation of effective digital marketing strategies for a wide range of clients.
Angelo is also a respected consultant, sharing his insights and expertise through various podcasts and online digital marketing resources.
With a passion for staying up-to-date with the latest trends and developments in the digital world, Angelo is a valuable asset to any organization looking to stay ahead in the digital landscape.