A digital wallet service is an electronic version of your credit and debit cards. You simply store all the information on a digital device, such as your smartphone, and avoid carrying around bulky plastic pieces. Since most people's smartphones are always on them, it saves them from having to carry additional things and is much more convenient in most situations.
Mobile payment services let consumers and businesses send, receive and store money all from the convenience of a cell phone. Statista estimates 1.31 billion users will adopt mobile payments by 2023. Americans have been slower to utilize digital wallets than some European countries, preferring their cash currency in many situations. However, as people turn to more accessible solutions each year, the popularity of digital wallets increases.
Types of Digital Wallets
A digital wallet is a bit different from a mobile one. Mobile wallets only work on mobile devices, while digital versions are also accessible via a desktop device. For this article, when we say "digital wallet," we also mean mobile wallet.
Two types of digital wallets exist. The first is a hot wallet, which connects to the cloud. The opposite side is a cold wallet, which stores information on your phone or computer but not on the internet. Both types have various benefits and disadvantages. For example, if cell service is down, a hot wallet can't pull up your stored information. Additionally, putting anything on the internet opens you up to potential hackers.
Closed Versus Open
You can also choose from open, semi-closed or closed wallets. Here's what these types entail:
Closed wallet: This is a digital wallet for an individual merchant that's only used with that specific seller. The credit card information is stored by the company, such as a business like Amazon or Walmart.
Semi-closed wallet: Businesses partner with the wallet platform and accept payments from it. Semi-closed is the most common type of digital wallet. It holds the user's personal information, which they then share with the merchants they frequent.
Open wallet: Use this version to make purchases and withdraw cash via ATMs. It accommodates both credit cards and bank debit cards. This type of wallet can do just about everything you need.
Figuring out which type of wallet works best for a business requires knowing the typical user. If most customers use credit cards, then bank debit cards may not even be a concern. Businesses that are unsure about the best format should poll their customers about their habits and compare them with internal data about buying preferences.
Marketing Digital Wallets
Marketing digital wallet services requires some unique considerations. Users have to see the benefit of downloading your app, or they'll just carry a physical wallet with them. Here are some ways to market effectively:
1. Push Easier Authentication
People are tired of having different passwords for every site they frequent with complex combinations that are impossible to remember. Improved authentication functions move us toward a world where passwords aren't required, and thus accessing a digital wallet becomes more commonplace. One example of this shift in technology is the iPhone's face recognition software. Users glance at the screen, and the phone opens if it knows the face.
People are interested in simplifying transactions. Anything that makes it easier to complete a purchase and save time is a popular option. Point out how easy it is to just pull up the app with a tap of your phone, pay and be on your way.
2. Improve Cart Abandonment Rates
If you're trying to sell your service to a merchant to get them on board with accepting digital wallet payments, explain how the software improves follow-through. For example, cart abandonment rates for most e-commerce stores are high. However, digital wallets can work with a site or merchant to avoid making a person share personal information they may not want to. If their reason for not purchasing centers around wanting to protect their data, a digital wallet program increases the odds of making the sale.
Educate small business owners on how offering easier payment options increases impulse purchases. The person may not have a physical pocketbook on them. If they have to have a hard copy of their plastic, they may leave the store and never return. On the other hand, if you take digital payment, they'll more likely give in to the immediate desire to buy the item.
3. Promote the Convenience of Passes
Merchants have an opportunity to market to consumers by offering digital wallet passes. The pass can tie to a loyalty card or provide a limited time offer. Once a person has a brand's pass in their system, the business can send out regular coupons, loyalty card reminders and free offers to bring them into their brick-and-mortar store.
A company can enjoy a lower cost from creating a pass for an existing program rather than developing a completely new app. Also, many consumers have limited space on their phones, so downloading another application may not be at the top of their list. However, adding a pass to an existing digital wallet is a lot less intrusive and takes up less space.
4. Focus on Security
When using digital wallets, many consumers have fears over their information being compromised. Explain how your token system works and how you protect both the merchant and the consumer from fraud.
Out of the thousands of businesses with breached data in 2019, the gas station chain Wawa and the food delivery service DoorDash stand out. Wawa found malware in its systems collecting users' debit and credit card numbers. DoorDash discovered that a third party grabbed information on around 4.9 million customers.
Educate consumers and business owners about the security of your digital wallet solution. How do you work harder than other brands to protect information?
5. Speed Up Checkout Time
Digital wallets speed up checkout time. If a business deals with long lines and lengthy wait times for orders, they can shift their resources using a digital wallet. One example would be the way Starbucks handles digital payments. If you order via their app and pay with your digital wallet, you can skip the line, pick up your coffee and be out the door in minutes.
A faster transaction exchange allows you to bring many different stations in addition to the registers. You can speed up how fast you deliver orders and facilitate happier customers. A speedier checkout also improves your bottom line as you do more business and bring in more revenue in the same time frame.
6. Compare Features
There are dozens of options for digital wallet providers. Many consumers' smartphones come with the software already installed, and they simply use whatever default program they have.
You can market your digital wallet service by listing your program features alongside what other providers offer. How do you stack up to the competition? Pay attention to their unique value proposition (UVP) and make sure you provide at least the same level of service in each area.
Next, look for how you excel compared to others in your industry. What do you offer that they don't? Create a table outlining the pros of choosing your wallet over others the user might have easy access to.
7. Save Money
Traditional transactions require printed receipts or paper coupons. Remind merchants that they can save money on those fees and create a more eco-friendly business by utilizing wallets for customers wanting to pay digitally.
In addition to saving money on paper and printing, the processing fees for some digital wallets are less than those of traditional banks and point of sale (POS) systems. While there is typically still a fee passed on to business owners, even a difference of half a percent increases the money in their pocket.
8. Simplify Loyalty Programs
Picture the average customer in line at the store. They have to navigate a pandemic-filled world with plexiglass, masks and hand sanitizer, but they also have to dig around for your loyalty card and find it in the bottom of a purse or tucked into their wallets.
Virtual loyalty cards are much simpler to deal with. This solution also avoids a situation where the card gets tossed into the bottom of a handbag and forgotten forever. Instead, the loyalty card appears every time the user looks in the category on their wallet. Make your loyalty card more natural to use, and you'll gain fans who will visit your establishment over and over.
9. Start Local
Your best chance of getting a foothold is in your local community. Hit the pavement and go door-to-door to win new clients. Attend local events and let consumers know about your wallet. Inform them that you are a local company. The more citizens in your town who get on board, the more the word will spread.
Start local and then extend your circle, expanding with each burst in growth. Ask those already using your wallet to share what they love about it with their family and friends. Start social media campaigns highlighting stories from local users. Offer rewards to the person with the most shares or likes on their post about your digital wallet.
10. Team Up With Popular Services
You've probably noticed some digital payment providers, such as banks and credit unions, teaming up with services such as Uber to cross-promote. They share a discount if the person calls an Uber ride.
Look for services that make sense for your target audience. If most of your users are millennials, a rideshare program is a great choice. On the other hand, if Generation X seems to be using your application more than any other audience segment, they might be more interested in discounts at local restaurants and entertainment venues.
11. Promote the Benefits
Some digital wallet services allow you to pay via a mirror or other simple means. For example, you try on an outfit in a dressing room, love it and want to buy it right there and wear it out of the store. Pay as you shop is possible with some mobile payment apps. Of course, the benefits vary based on the type of payment options you offer.
Write out all the benefits your digital wallet offers. Look at your competition and put the letter X next to anything others also provide. The selections left will be the ones unique to your brand — promote these to your leads.
12. Explain Social Distancing Measures
In a time when many are trying to social distance, pushing a card back and forth or touching a keypad is less than desirable. One way to promote your digital wallet app is by explaining how people can use touchless pay. There is no reason for cash to exchange hands, allowing germs to come along for the ride. You can typically hold up your wallet and pay via Bluetooth technology.
Some businesses tie their apps to digital wallets, so you can order and pay without ever seeing another person. With some of the contact-free delivery options available, you could order a pizza and never see the delivery person — pay virtually and have them leave the order on your doorstep.
13. Remind Customers of Offers
Another benefit merchants should be aware of is that a digital wallet can send out push notifications. Remind a customer to use their coupon before it expires. Let them know the 20% off special is only good until a specific date.
It's easy for busy buyers to forget about a deal they wanted to take advantage of. Many rely on their digital wallets as a calendar of available deals. The process offers a boon to small businesses looking for more ways to reach new customers.
Think Outside the Box
Most people in the 21st century are aware of digital wallets and how they work. They've heard the pitches for why they should use something convenient and secure.
You may need to think outside the box to grab their attention. Figure out what promotions competitors use. Look for customer pain points and explain how you'll solve those issues.
With a little creativity, your digital wallet should surge past the competition both with businesses and consumers.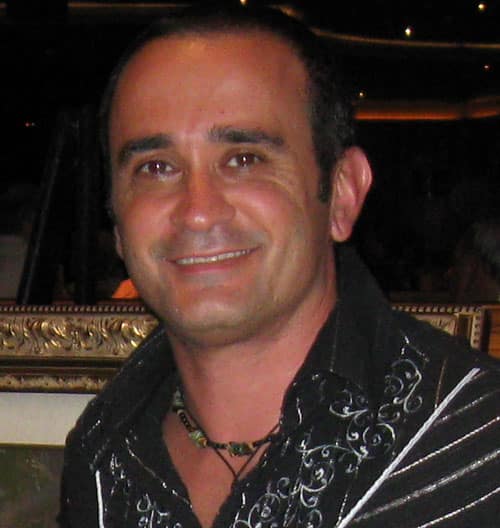 Author Bio
Angelo Frisina is a highly experienced author and digital marketing expert with over two decades of experience in the field. He specializes in web design, app development, SEO, and blockchain technologies.
Angelo's extensive knowledge of these areas has led to the creation of several numerous award winning websites and mobile applications, as well as the implementation of effective digital marketing strategies for a wide range of clients.
Angelo is also a respected consultant, sharing his insights and expertise through various podcasts and online digital marketing resources.
With a passion for staying up-to-date with the latest trends and developments in the digital world, Angelo is a valuable asset to any organization looking to stay ahead in the digital landscape.