In the coming year, expect video marketing to be at the forefront of campaigns and even more posted on social media platforms. However, as with any other type of marketing campaign, your videos need a purpose and specific factors. The last thing you want is to waste your time creating something with minimal impact.
Researchers predict worldwide Internet videos will represent 80 percent of all online traffic in 2019. The sheer number of people viewing videos and sharing them with peers proves the power of video marketing. At the same time, so many new videos come out every day that many of them become noise consumers ignore. Video Production must stand out to capture the attention of consumers in a crowded marketplace.
Many traditional marketing methods work with video marketing, but some do not. Think about viable ways to reach consumers with video, and study what some of the more prominent brands and successful small businesses do to grab attention. Fortunately, there are ways of enhancing your branding efforts without breaking the bank. Here are thirteen proven tips.
What is Meant by Video Marketing?
Video marketing is a forward-facing market strategy that integrates attention-grabbing and engaging videos within your marketing campaigns.
Video marketing helps promote and market your products and services, build customer rapport, increase engagement on your social platforms, and reach your target audience via a new medium.
In addition, video marketing allows you to share how-to's, live stream events, engaging viral content, and customer testimonials with your viewers.
The previous decade has seen a sudden surge in video data consumption. More and more brands use it as successful marketing content to gain viewership, customer engagement, and brand awareness. The latest report by Hubspot shows that over 50% of consumers want to watch online videos from their favorite brands.
A video on a landing page boosts an 80% higher conversion rate, and emails with the word "video" in the subject line have a 19% higher open rate. Moreover, consumers say 90% of the time, videos help them make an informed buying decision.
Videos are not only essential for marketing campaigns, but they have revolutionized the way the customer service team interacts and entertains prospects and buys. Backend data on marketing videos help salespeople reach out to cold leads effectively. Video analytics on social media platforms like Facebook showcases that videos helped 93% of businesses gain new customers.
But consumers prefer original and authentic content over high-quality, artificial, and dramatized videos. So before you jump on the video marketing bandwagon, let's first find out how video marketing works for businesses.
How Does Video Marketing Work?
When it comes to the 'how' of video marketing, it's pretty simple. Video marketing revolves around editing videos that promote your company, help raise awareness about your products or services, drive sales, and engage your target audience.
In practice, video marketing can be challenging. Like all marketing efforts, video marketing is a significant data drive for many businesses. It means you'll have to monitor customer engagement and track various metrics to drive performance.
The Different Types of Marketing Videos
Before committing to a video marketing strategy, you must determine the type of videos you want to create. These include:
Behind the Scenes Videos
Brand Videos
Cast studies and Customer Testimonial Videos
Demo Videos
Educational and How-to Videos
Event Videos
Explainer Videos
Expert Videos
Interview
Live Videos
Reviews
Webinars
Creating videos can often be a time consuming and expensive process when hiring a video production company or freelancer. If you're on a smaller budget you may want to try this great video making tool from FlexClip.com. This video tool allows you to easily create and edit videos for marketing purposes.
What is a Video Marketing Strategy?
A video marketing strategy refers to a well-defined strategy designed by marketing team members to curate, create, and utilize videos to market your products/services to your target audience.
The main goal of a video marketing strategy is to keep your target audience engaged with your brand through content that's simple and easy to digest.
A video marketing strategy is designed to help you meet your unique business goals. It does so by creating video content that addresses your business objectives.
To develop your video marketing strategy, you'll have to follow these steps:
Allocate Resources- You must designate an estimated budget for your video, including decent equipment, editing software, time to create videos, and a video marketing guru
Tell Your Stories- Figure out which stories will best resonate with your customers and how you plan on delivering them
Engage- Simply telling your stories won't help boost sales or drive engagement. Instead, ask yourself how you can make stories interesting
Keep it Short- While it's true that there's no perfect length for a marketing video, the general rule is that the shorter, the better. Cut out intangible and invaluable information from your video to hook your viewers
Publish- Publish your videos across all platforms. It means embedding the website within your blogs, uploading it to YouTube and your social media channels. Next, focus on promoting it
Analyze-You must track metrics and stats closely. This way, you can learn which videos perform better and why
So without further delay, here are our top 13 video marketing tips to enhance your branding efforts.
1. Make Your Videos Shareable
The statistic above predicting 80 percent of global Internet traffic from videos in the coming year doesn't even include the number of people sharing videos privately via messaging. Gain additional traction in your marketing efforts when consumers share your videos with others. Not only do shared videos reach your customers, but they reach your customers' friends — more on this later.
The easiest way to make your videos shareable is by uploading them to a social media video sites such as YouTube or Vimeo. Also, make sure the share links appear in easy-to-locate places and are large enough to grab user attention.
 Jeni's Splendid Ice Creams uses YouTube to show off the types of treats available in their stores. In the video above, they show an employee making a custom ice cream sandwich with images that leave your mouth watering. YouTube videos are shareable and easy to embed on a website. The goal of the video is reaching people who love ice cream and getting them inside Jeni's stores so they'll become lifelong customers.
The video above is just one in a series highlighting the scrumptious treats customers eat at Jeni's locations. They also create videos about their team of workers, the opening of new stores and unique menu items, such as sweet potato with torched marshmallow topping or how they build a lemon meringue cake from start to finish.
2. Analyze Videos
Once you've launched a video campaign, analyze your videos and see how effective they are. Look for clues such as how many people view your video, how often people share the link and if any viewers convert into buyers. Try to see videos through the eyes of the average person who knows little to nothing about your brand.
Think about ways to integrate data from both your internal figures and some external sources. For example, if your video resides on YouTube, embed it on your website. Check your Google Analytics for how many people land on your video, then check YouTube for how many viewed and shared the video. The process varies depending on where you've posted the video and the internal analytics in place on that site or your own.
3. Modernize Your Design
Videos and images online today feature rich photos with vibrant color and simple lines. Businesses use images pertinent to their specific brand more often than in the past. While stock images have their place, consumers pay closer attention to custom images. Create a sleek, modern video and add it to the background of your site for a unique look that pulls the reader in.
 Cutting Edge Firewood does a good job of adding a neat and modern design to their website. Note the video of burning logs and how it fills the area above the fold on their landing page. In addition to the custom video, the design is minimalist, drawing the user's attention to the call to action and information about the brand and what makes them stand out.
The video images on their website start with flames and grab the reader from the first moment they land on the page. Then, the image goes to a log of their firewood with their emblem on it and on to friends gathering around a fire pit, chatting and enjoying one another's company. The image of the friends tugs at the viewer's emotions, because it's a familiar scene and brings up happy memories of time spent with loved ones.
4. Ask for Help
Your loyal customers are your best promoters, and people find their peers more trustworthy than anything the brand itself says. Send a message to your mailing list about any new videos highlighting the ways current customers can share your efforts with people they know.
Not only does this serve as a sort of testimonial from the person sharing the video, but it expands your reach exponentially. Instead of merely reaching those you target in advertising or who are already followers, you'll reach all of their family and friends as well, potentially extending your viewership a thousandfold.
Now, here is where viral marketing gets interesting. Let's say a follower shares your video. She has 1,200 friends, and three of them find your product interesting and share it with their 3,100 additional friends and so on. See how the reach expands beyond just that initial customer when they are the one sharing your video versus just you sharing your video?
5. Find a Fresh Perspective
Users upload approximately 576,000 hours worth of video to YouTube every day. Add to that amount videos from sites such as Facebook, Vimeo and Instagram, and you begin to get a picture of the volume of videos in the world. With so much competition, grabbing consumers' attention isn't easy. Stand out by creating something unique to your brand and unlike other videos out there.
Study what competitors release and find a niche they haven't yet thought of. Unique videos result from hours of brainstorming and input from multiple viewpoints. Stay away from anything controversial, but don't be afraid of unusual ideas. Creating something different requires knowing what's out there. Once you have a good inventory of the videos other marketers use, you can create something outside the box that grabs the attention of consumers.
 GoPro's Hero7 offers cutting-edge technology such as gimbal-like stabilization, making it perfect for shooting adventure sports. In addition to dozens of videos featuring outdoor sports, they also attached the Hero7 to a drone and flew it through an abandoned building. The result is a video that highlights the angles and smooth filming, even when an object is in motion.
The idea of putting the camera in a unique situation, such as flying on a drone through an abandoned building, is different than the many sports shots similar cameras show. While GoPro also highlights the sports aspect of the camera's capabilities, the unique perspective opens the door to other uses.
6. Go Live
Facebook Live continues in popularity, with about 3.5 billion broadcasts of videos since it launched two years ago. Live videos are another format and a new way of reaching consumers.
One of the best uses of live video is for streaming content from events, such as conferences or workshops. Although people tend to watch the videos while you're live, make videos accessible outside the window of the live stream as well. You'll continue reaching new eyes and getting the word out about your brand.
Even though you stream live, take time in advance to plan out your broadcast. Let your followers know ahead of time what day and time you will be streaming your live video. Engage users and invite them to like and share your video — further engage them by giving them a link to visit or an action.
Seeking video production in Los Angeles? Sunlight Media can help you create the perfect new video to enhance your brand. Contact us for a free consultation.
Here's a cool article on the top 12 shows that started on the internet. Perhaps you are thinking about a new show idea?
7. Consider the Entire Funnel
When creating videos, consider the entire sales funnel process. A consumer who has never heard of your brand and lands on your page needs different information than one who visits your site frequently and orders from you regularly. Consider the entire course of your sales funnel and your goals for each point in the sales process.
Create videos and target the top of the funnel with an introduction to your brand and products, but also develop videos for the other portions of the sales funnel. Targeting videos to all points of the sales process keeps users engaged. Consider the call to action at the end of each type of video and what will work best for the goal at hand.
 Saddleback Leather is known for their marketing videos, but what's so brilliant about their overall video marketing efforts is the way they reach out to people at different points in their sales funnel. They offer top-of-funnel videos that introduce their products, such as the one pictured above. However, they also provide middle-of-funnel and bottom-of-funnel videos that go into detail about their brand and the quality of their products.
In the video above, the company highlights one of their backpacks and potential uses for it. The user sees how the pack closes and gets an idea for its size and capacity by seeing a man carrying it over one shoulder.
The video explains his height in a text box, so the viewer can envision approximately where the bag might sit on their back. The video ends with an explanation of some of the things that fit into the backpack. Finally, they share the measurements of the product.
8. Optimize Content
Around 60 percent of online searches are now via mobile devices. To capture this growing audience, it's vital for you to optimize your content, including your videos, for mobile usage. Each year, more people buy smartphones, and the speed of mobile connectivity and reliability improves. Prepare for the growth of the Internet of Things and more and more mobile usage by ensuring videos work as well on mobile devices as on PCs.
Make sure any video players hosted on your site are responsive to mobile devices. The player size must fit various screen sizes. Use the right thumbnails to depict what's in the video — this may require multiple sizes and different images. After optimizing content, test it thoroughly. Use online multi-screen test sites and check how the video plays on different types of devices and sizes of screens.
9. Advertise Your Videos
The most amazing video in the world isn't useful if no one sees it. Think through who your target audience is and the best way of reaching that particular audience. Set aside advertising dollars specifically for getting the word out about your videos and driving the right type of traffic to them.
The best way of finding which ads effectively market your videos is testing thoroughly. Track analytics and how much each click costs, but also track how many of those clicks convert into actual leads or customers by creating separate landing pages for each ad platform.
Try advertising your videos on Facebook, Twitter and Google and see where they perform best. Take advantage of free forms of advertising as well, by sharing videos on discussion boards where allowed and finding influencers who will share your video on their social media pages. Getting an influencer on board helps you access the influencer's list of followers as well.
10. Focus On Brand-Building Messages
Video marketing is a powerful tool only if you use it right. Instead of making overly sales-y videos that may dissuade viewers, focus on creating videos that include brand-building messages.
To improve and enhance brand connectivity, you first need to answer these questions:
What makes your brand unique?
Why should viewers choose your brand or its service/products?
Who are your ideal viewers, and what values are important to them?
Is there an overlap between what your audience cares about and what makes your brand unique?
11. Use Your Brand Colors
Our brain associates color with certain brands/products. This information is key to creating marketing materials that your target audience can connect with.
The fact is that colors speak a unique language that words are unable to replicate. It connects and drives our emotions thus is better at persuasion. Therefore, you should harness color psychology to communicate with your buyers.
Add your brand colors to your video content to send the right message to your viewers and make it easy for them to associate your videos with your brand.
12. Add Your Logo
An incredible way to boost brand recognition is by adding your logo to each video. Watermarking your YouTube videos ensures your audience will consistently see your brand. In addition, they'll begin associating it with your video content.
The main goal with this is to reach instant brand recognition among your viewers. Keep in mind that watermarking is just one component of a holistic brand experience alongside YouTube Channel art and ensuring your thumbnails are on-brand.
13. Focus on Stories, Not Sales
Before the evolution of social media worldwide, if brands wanted to reach their target audience via adverts, you had to rent space on TV, newspaper prints, or radios.
In today's tech-savvy world, brands can reach the exact audience directly through various social media platforms. It means that advertising competes with entertainment.
If you want the target audience to watch your videos, you need to add value for your viewer. If your video is purely focused on your brand/product or driving sales, it will likely be ignored.
The best video content focuses on stories that resonate with your audience. The better and more engaging your stories are, the more interested your viewers will learn about your company and its offerings.
An incredible example of storytelling is Budweiser's video imagining how Harry Caray, the legendary broadcaster, would have announced the Chicago Cubs World Series victory. With this video, Budweiser connected sports globally by bringing history, nostalgia, and brand equity together.
Brand Is Everything
As you make videos and promote them, keep in mind the essential element is the overall image of your brand and how users perceive your company.
All your effort is a waste if it doesn't point back to your identity as a company. The right videos promote your products, but always lead back to the core of who you are and what you do.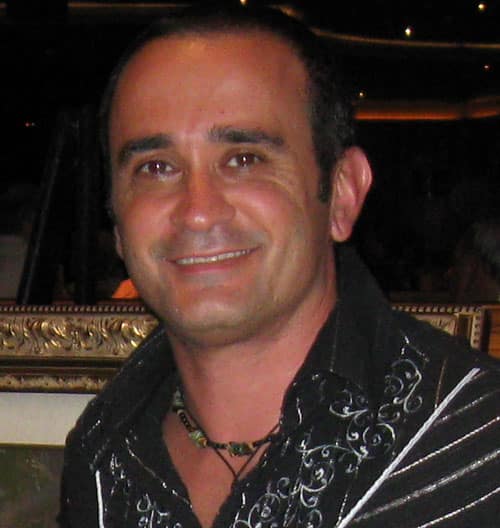 Author Bio
Angelo Frisina is a highly experienced author and digital marketing expert with over two decades of experience in the field. He specializes in web design, app development, SEO, and blockchain technologies.
Angelo's extensive knowledge of these areas has led to the creation of several numerous award winning websites and mobile applications, as well as the implementation of effective digital marketing strategies for a wide range of clients.
Angelo is also a respected consultant, sharing his insights and expertise through various podcasts and online digital marketing resources.
With a passion for staying up-to-date with the latest trends and developments in the digital world, Angelo is a valuable asset to any organization looking to stay ahead in the digital landscape.