Our goal is to provide patients with the best upper extremity care possible. It is a wonderful privilege to work in partnership with patients and their families. We pride ourselves on creating a patient care relationship centered on respect, honest communication, and mutual accountability.
We believe knowledgeable patients will make the best decisions regarding their health care. Whether our advice includes simple exercises, formal physical therapy, medications, injections or surgery, we always strive to restore our patients' mobility and independence by maximizing their physical potential.
Medical Web Design
Medical web design can represent a local hospital's commitment to caring; a university medical center's cutting edge technology; or a pharmaceutical device manufacturer's life-changing research and development. Even a small town medical doctor or nurse practitioner may benefit from employing a web designer to help inform the public about their medical services and areas of specialty. What most of these professionals, who all encompass aspects of the medical field, share is probably a lack of time. They are busy and while they have the funds to invest into a website, they don't have a lot of time to plan it out. They really need a team that is experienced and knowledgeable in the area of medical web design.
Professional web design experts, with proven results and a cadre of happy medical team clients, are worth seeking out and finding. Patience is not only a virtue but also a necessity where finding good web design professionals are concerned. Having the professionals who know their software and keep abreast of changing web design programs and methods is of utmost importance. There are constantly updates to design that further protect sites from being hacked, which further protects any client or proprietary information that is stored on the company web server. Beyond that, visually appealing design and highly functional and intuitive navigation is very important too.
What many medical professionals may not realize is just how many talented people go into creating a successful and useful website. Healthcare bloggers and medical copywriters may be further employed or hired on a freelance basis to keep the content of the site updated, whether weekly or with monthly contributions. Further employing social media marketing experts and analyzing and employing search metrics and analysis can make for a more useful and easily located site. There are literally millions upon millions, if not billions of websites. Making it easily found takes a little extra marketing expertise and that is something that a thorough web design professional must know. Keep in mind that it is essential to have a well-rounded team tending to any professional medical website. It needs to be updated, easily changed and made to keep up to date with industry and web design changes and improvements as well.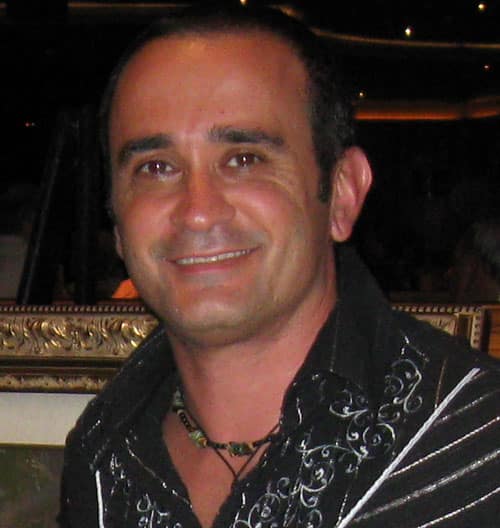 Author Bio
Angelo has been involved in the creative IT world for over 20 years. He built his first website back in 1998 using Dreamweaver, Flash and Photoshop. He expanded his knowledge and expertise by learning a wider range of programming skills, such as HTML/CSS, Flash ActionScript and XML.
Angelo completed formal training with the CIW (Certified Internet Webmasters) program in Sydney Australia, learning the core fundamentals of computer networking and how it relates to the infrastructure of the world wide web.
Apart from running Sunlight Media, Angelo enjoys writing informative content related to web & app development, digital marketing and other tech related topics.